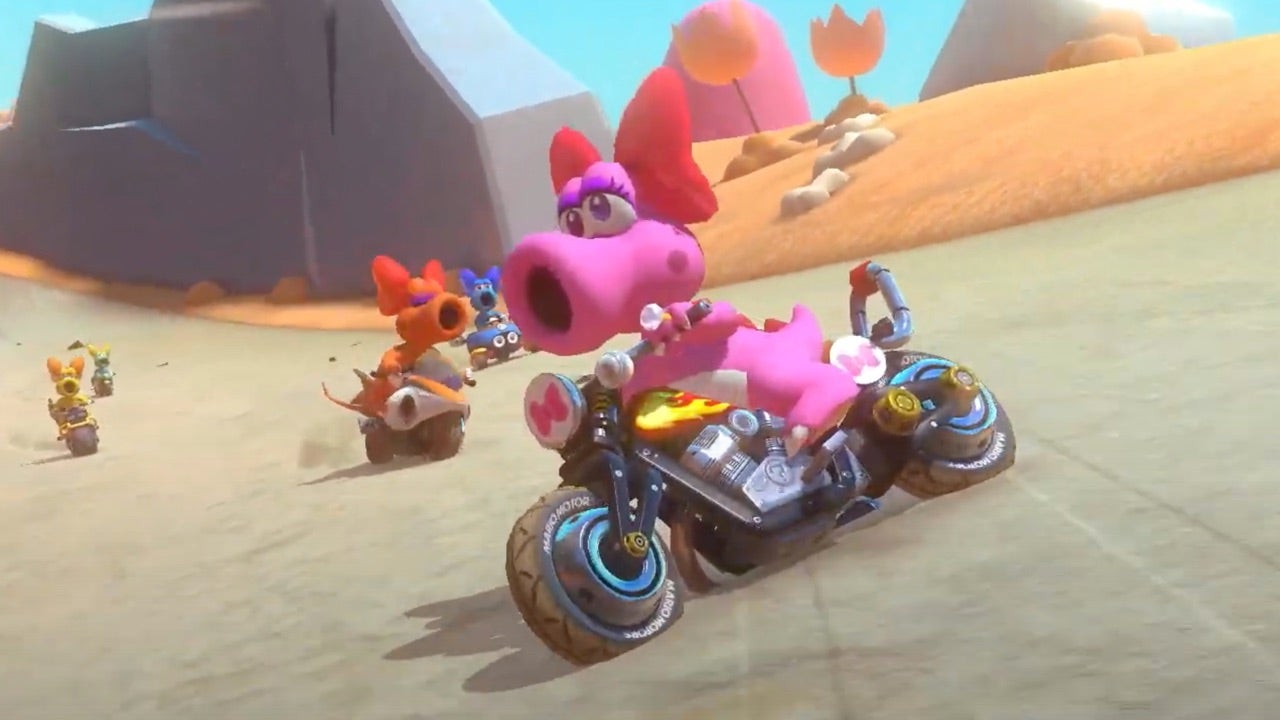 Not content with giving Mario Kart 8 Deluxe players a heaving bunch of new tracks as part of its Booster Course Pass, Nintendo has announced it'll be bringing the best video game character of all time, Birdo, back in the DLC's upcoming Wave 4 as a playable racer.
Birdo, who's actually quite modest in real-life and is generally content to just let that stupid plumber in the hat steal the limelight, changed the face of gaming when they were introduced in 1988's Super Mario Bros. 2.
Since then, Birdo has been personally responsible for developing all of Nintendo's best games and finally found time to make their Mario Kart debut in 2003's Double Dash!!. Birdo has been a Mario Kart staple ever since, but someone carelessly forgot to include them in Mario Kart 8 – probably Miyamoto, because he was too busy drawing pictures of Birdo – but that oversight will be remedied as of Mario Kart 8 Deluxe's upcoming Booster Course Pass Wave 4 DLC.
Mario Kart 8 Deluxe – Booster Course Pass, Wave 4 Trailer.
Alongside Birdo (not that anyone will likely really care following the news of Birdo), Wave 4 adds another eight courses to the already dizzying selection. One of those, Nintendo has now confirmed, will be the brand-new Yoshi's Island, as shown in the trailer above.
There's no release date for Booster Course Pass Wave 4 just yet, but it's due to arrive this "spring". In the meantime, those looking for a refresher on the majestic Birdo can find one here.