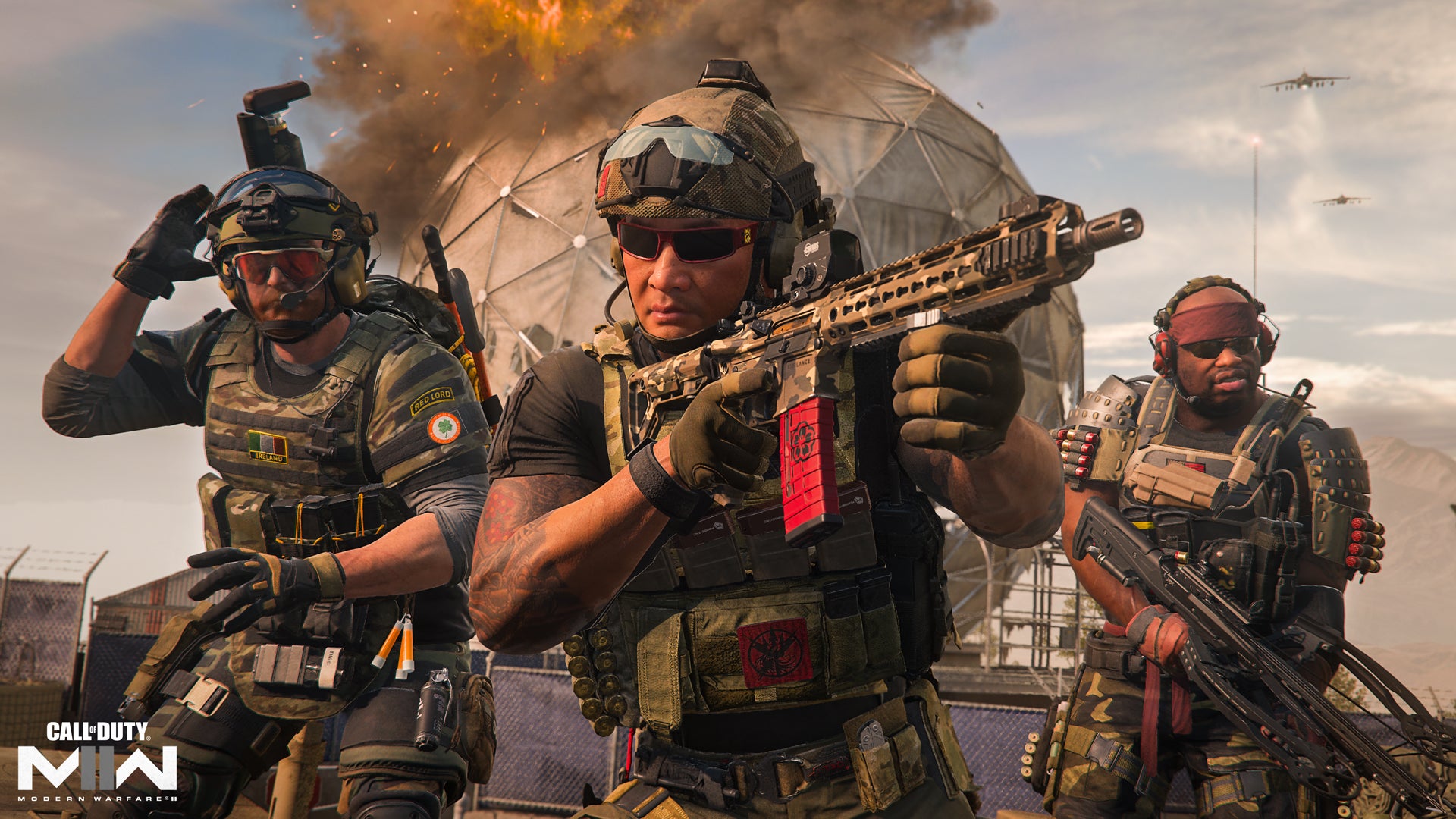 Activision finally confirmed what Call of Duty: Modern Warfare 2 6v6 multiplayer fans can look forward to from Season 2.
The company said two "new" maps are set to hit the shooter as part of its second season: Dome and Valderas Museum.
However, fans have taken issue with Activision calling these maps new. Dome is a remake of a map that has featured in multiple Call of Duty games in the past, including 2021's Vanguard. It made its debut in Call of Duty: World at War. Specifically, the version set to hit this Modern Warfare 2 is from Infinity Ward's 2011 game Modern Warfare 3.
Ian gives DMZ mode a shot.
And Valderas Museum was available to play in the Modern Warfare 2 beta before its mysterious absence from the game at launch. Valderas Museum, set in Spain, was a controversial map during the beta, with players complaining it was far too large for 6v6 play and had too many open lines of sight.
Some players speculated the map's removal had something to do with its striking resemblance to the real-life Getty Museum in Los Angeles. It will be interesting to see if any changes were made for its return.
Either way, Modern Warfare 2 6v6 fans feel hard done by, and are pointing out – once again – that Modern Warfare 2 has suffered from a lack of content relative to free-to-play battle royale Warzone 2.0 and even DMZ mode.
In truth, Activision has yet to release a genuinely brand new 6v6 map for Modern Warfare 2 in the four months since its release in October last year. Season 1 added fan-favourite maps Shoot House and Shipment, which are in pretty much every Call of Duty game. Perhaps Season 3 will prove more fruitful.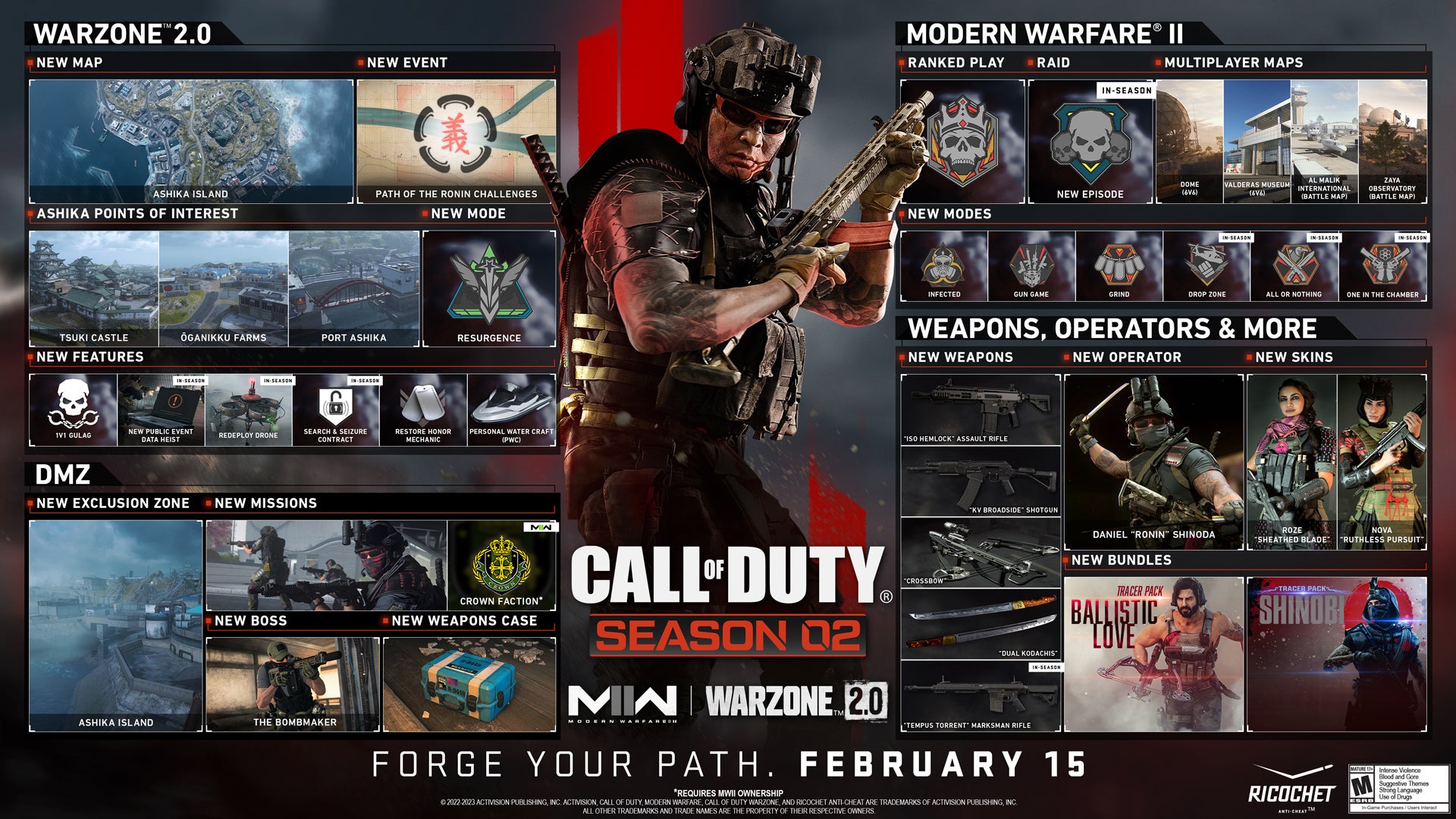 The Call of Duty: Modern Warfare 2 Season 2 roadmap.
Elsewhere, Season 2 adds two new battle maps for use in Ground War and Invasion. These maps lift sections of the Warzone 2.0 map and make them available for large-scale multiplayer modes. And, as you'd expect, new weapons, a new operator and new skins are coming with Season 2.
As announced, Season 2 adds Ranked Play to Modern Warfare 2 multiplayer. New modes include Infected, Gun Game and Grind at launch, and Drop Zone, One in the Chamber and All or Nothing "in season". And finally, Hardcore mode returns.
Season 2 launches 15th February.