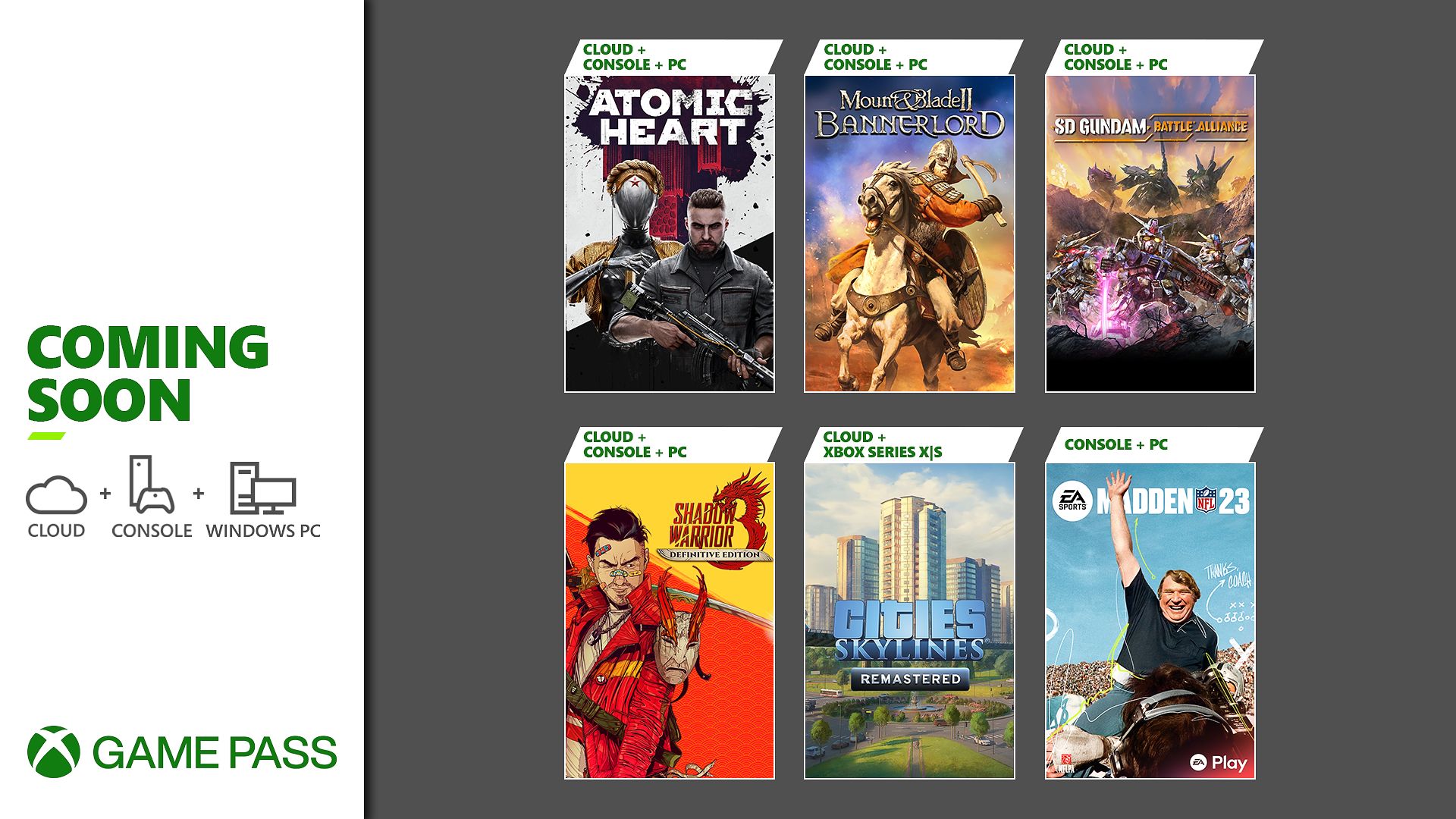 Microsoft has announced February's first line-up of Xbox Game Pass additions, including Cities: Skylines and Atomic Heart.
Before those, Madden NFL 23 joins Xbox Game Pass tomorrow, if you prefer your sports a little more padded out than simply watching the Six Nations.
SD Gundam Battle Alliance also arrives tomorrow, while Mount & Blade 2: Bannerlord joins the subscription service on Valentine's Day if you don't have other plans. Last year, our Bertie dubbed it as "stubborn and unruly unless you have time to break it in".
Mount & Blade 2: Bannerlord.
The Xbox Series X/S version of Cities: Skylines – Remastered becomes part of Game Pass from 15th February. A day later, Shadow Warrior 3: Definitive Edition also arrives.
And if that wasn't enough, the Soviet-inspired Atomic Heart launches day and date into Game Pass on 21st February, rounding out this crop.
As ever, Microsoft giveth and Microsoft taketh away. While already spotted on the Xbox dashboard, it's worth reiterating that the following six games leave Game Pass on 15th February: Besiege, CrossfireX, Infernax, Recompile, Skul: The Hero Slayer and The Last Kids on Earth.
{ if (event.data.type === 'picked_answer') { apesterEvent = event.data; permutive.track('ApesterSurveyResponse', { answer: { id: apesterEvent.data.answerId, text: apesterEvent.data.answerText }, interaction: { id: apesterEvent.data.interactionId }, slide: { id: apesterEvent.data.slideId, title: apesterEvent.data.slideTitle } }) } }); ]]> To see this content please enable targeting cookies.

View Original Source Here