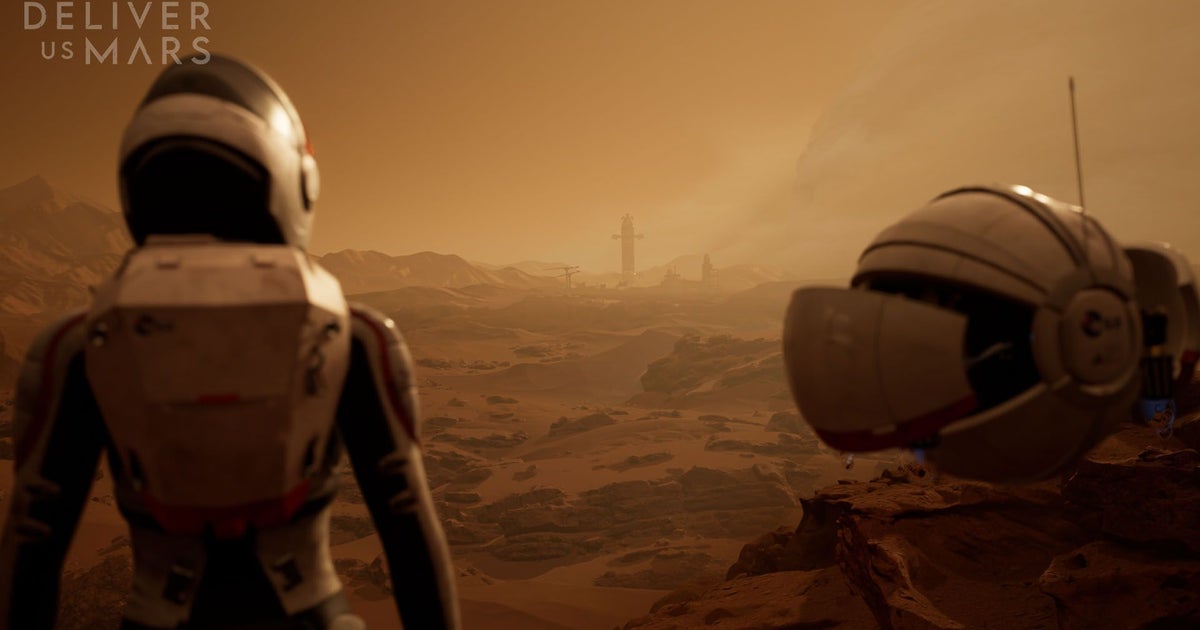 Frontier Foundry's sequel to Deliver Us The Moon, Deliver Us Mars, is out now.
The sequel enables players to explore "a multitude of environments", all of which will reportedly offer different gameplay challenges, puzzles, vehicular traversal, and secrets.
You can see it in action in the teaser below:
Deliver Us Mars | Launch Trailer.
"Deliver Us Mars is set 10 years after the dramatic events of Deliver Us The Moon," the publisher teases. "It follows astronaut-in-training Kathy Johanson as she joins the crew of the Zephyr space shuttle, who are tasked with a crucial mission: to recover enormous colony ships known as ARKs, which have the power to reverse the devastating effects of climate change on a near-future Earth.
"The crew travels to Mars in their quest to retrieve these vessels from Outward, a shadowy organisation who commandeered this lifesaving technology and chose to leave humanity behind. Kathy has a personal reason for joining the mission, however: to discover the truth about her fugitive father's disappearance after a mysterious transmission from the Red Planet hints he may still be alive."
The sci-fi adventure – described as a "narrative-driven sequel" developed by KeokeN Interactive – is available now on PC (Steam and Epic Games Store), PS5, Xbox Series X, and last-gen console systems.
A Deluxe Edition – currently only available on PC – also features the base game and the original soundtrack, too.