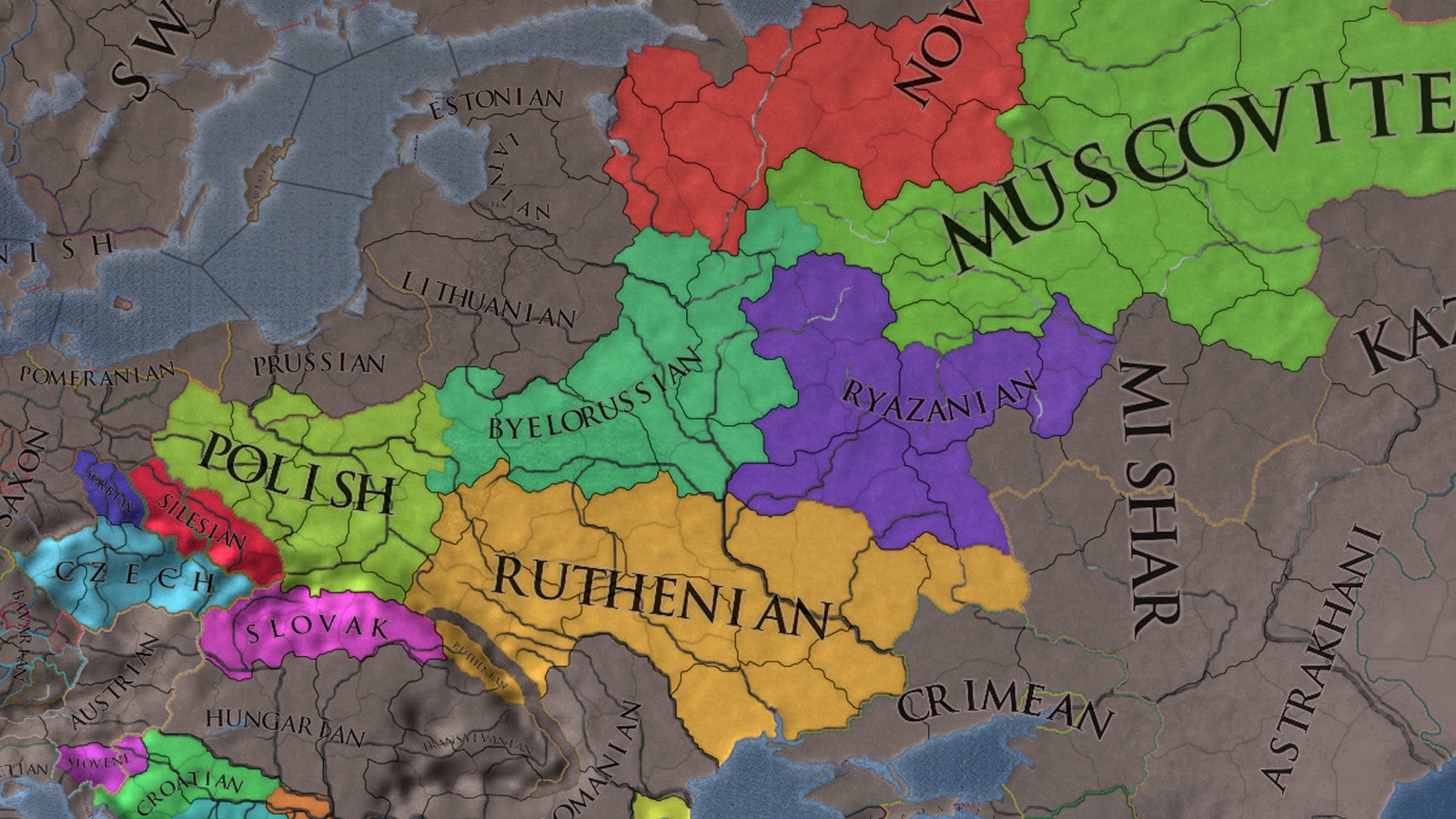 Fans of Paradox Interactive grand strategy title Europa Universalis 4 have questioned the timing of a developer diary detailing new additions on the way for Russia, highlighting its imperial expansion into eastern Europe.
While part of a series of updates adding to the game's various empires, the game's latest developer update, published this week, describes the changes to Russia in detail. Its timing raised eyebrows, coming two weeks before the anniversary of Russia's ongoing invasion of Ukraine, and amid reports suggesting the country is currently preparing a new offensive.
"It's a historical game," a fan told Eurogamer, "but the fantasy missions they plan on releasing are more in line [with] the Soviet dream of conquering all Slavic nations… I find it completely distasteful they're working on this at such a time."
In a statement to Eurogamer, Paradox said it was "not mindful of the timing" of this latest update.
The publisher's response lies below in full:
"Europa Universalis 4 is a game about historical empires, and major updates will sometimes include changes to how those empires are played," a Paradox spokesperson told Eurogamer.
"The imperial expansion of Russia into eastern Europe, Central Asia, Siberia and the Caucasus is a major event in the time period covered by Europa Universalis 4, so historical fidelity means we cannot ignore it. We have already revealed upcoming revisions to the Ottoman Empire, China, and Japan, so Russian history is only a part of the larger story we are telling in this DLC which focuses on many of the major nations of the game.
"In our efforts to depict the past with some semblance of accuracy and historicity, we are in no way intending comment on current and ongoing wars or conflicts. We were eager to get feedback from players and were not mindful of the timing of publishing this developer diary."
Russia's real-life invasion of Ukraine has claimed tens of thousands of lives – both civilian and military.
Last year, Nintendo delayed the release of its tank-based strategy title Advance Wars 1+2 Reboot Camp, which has only this week received a new release date.