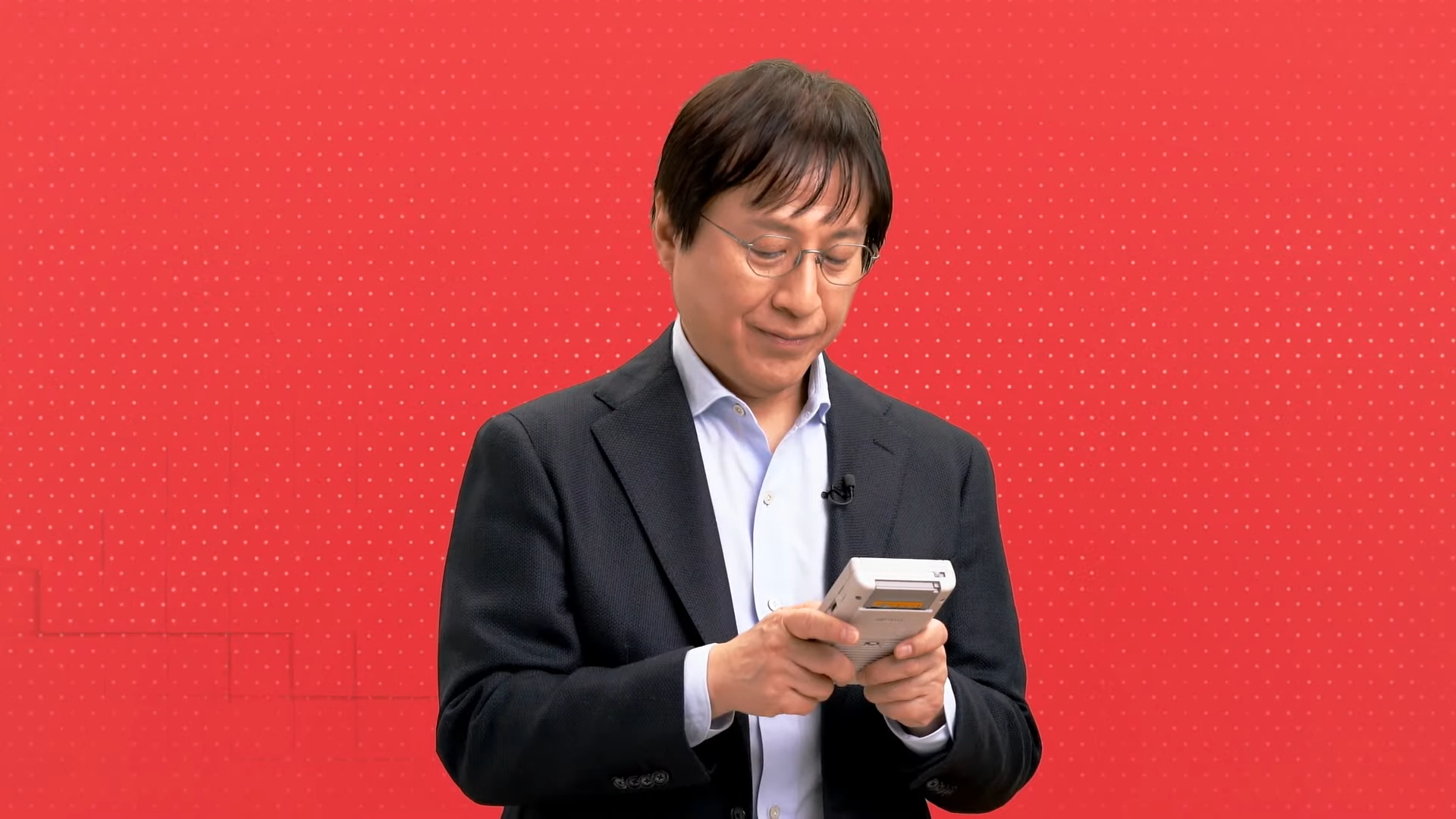 Nintendo's hotly-anticipated February 2023 showcase is over, and we now have a much clearer idea of what's coming to Switch during the first half of this year. Nintendo Direct crammed a huge amount into its 40-minute runtime, including some truly fantastic reveals. We got a portion of Zelda, a pinch of Pikmin 4, a bowlful of Bayonetta and more than a few surprises. Here are all the announcements, trailers and news Nintendo gave the gaming world. Strap yourself in, there's A LOT.
Nintendo Direct kicked off with a trailer for Pikmin 4, which looks as lovely and cute as you'd hope. The big news is the release date: 21st July 2023!
Next up, a trailer for Volume 3 of the Xenoblade Chronices 3 expansion pass, which is out later this month, and a sneak peek of the new story scenario coming in Volume 4 later this year.
Moving on to a brand new Samba de Amigo game from Sega! Samba de Amigo: Party Central hits Nintendo Switch this summer.
Nintendo Direct then announced Fashion Dreamer, from Marvelous Entertainment. It's due out at some point this year. The Japanese trailer is below:
Next we have a 6th March release date for the Dead Cells Return to Castlevania DLC.
Tron: Identity from Bithell Games is coming to Nintendo Switch this April. Here's the trailer:
Capcom's murder mystery series Ghost Trick returns with a remaster of the first game. Ghost Trick: Phantom Detective comes out this summer.
Next! Level 5's DecaPolice hits Switch this year. Here's the trailer:
As expected, Nintendo Direct showed more of Platinum's Bayonetta Origins: Cereza and the Lost Demon. It's due out 17th March.
Splatoon 3 time! The Splatoon 3 Expansion Pass is a paid DLC that includes two waves of content. The first wave features Inkopolis, and launches this spring. Wave 2, dubbed Side Order, launches at some point later. Here's the trailer:
Next came Disney Illusion Island, a nice-looking platformer featuring Mickey Mouse and co. It launches on Nintendo Switch on 28th July.
Fire Emblem Engage Expansion Pass Pack 2 got its time to shine in the Nintendo Direct. It's out now! The trailer also teased Pack 3 and 4.
Here's a surprise: a brand new game from Life is Strange developer Don't Nod. It's called Harmony: The Fall of Reverie, and it's due out this June.
Octopath Traveller 2 is just around the corner. A demo containing the game's opening hours is out now.
Bandai Namco announced We Love Katamari Reroll+ Royal Reverie, due out 2nd June.
Sabotage Studio's retro turn-based RPG Sea of Stars launches 29th August.
Free-to-play air hockey multiplayer game Omega Strikers launches on Nintendo Switch on 27th April.
A collection of remasters of the first three Etrian Odyssey games hits Nintendo Switch on 1st June. It's called Etrian Odyssey Origins Collection.
Nintendo finally announced a release date for the delayed Advance Wars 1+2 Re-Boot Camp: 21st April. Here's the new trailer:
Kirby's Return to Dream Land Deluxe has a new demo out now on the eShop. The game launches 24th February.
Here's a cool surprise! Game Boy and Game Boy Color games are available on Nintendo Switch Online! Launch games include Tetris, Super Mario Land 2 – 6 Golden Coins, The Legend of Zelda: Link's Awakening DX and Gargoyle's Quest. More games will be added in the future.
And! Game Boy Advance games are available on Nintendo Switch Online + Expansion Pack! Expect the likes of Mario Kart: Super Circuit, The Legend of Zelda: The Minish Cap and other GBA classics.
Here's a massive announcement: the original Metroid Prime remastered for Nintendo Switch! And it's out now on the eShop! The physical version launches 3rd March.
Phew! Moving on from that bombshell, Spike Chunsoft revealed Master Detective Archives: Rain Code. It's described as a "lucid-noir detective adventure from the minds behind the Danganronpa series", and launches on Nintendo Switch on 30th June.
Remasters of GameCube RPGs Baten Kaitos 1 and 2 are coming to Nintendo Switch this summer. It's collectively called Baten Kaitos Ⅰ&Ⅱ HD Remaster.
Here's another surprise from Level 5: Fantasy Life i The Girl Who Steals Time comes out this year on Nintendo Switch.
And more from Level 5: a new Professor Layton! It's called Professor Layton and The New World of Steam, and that's pretty much all we know. Here's the teaser:
Wave 4 of the Mario Kart 8 Deluxe – Booster Course Pass DLC is notable because it adds Birdo, something of a Eurogamer mascot. It's out this spring.
Nintendo saved the best for last, a good look at The Legend of Zelda: Tears of the Kingdom. And yes, it looks amazing. It's out 12th May.
That's a wrap! And what a Nintendo Direct is was. So, what stood out to you?