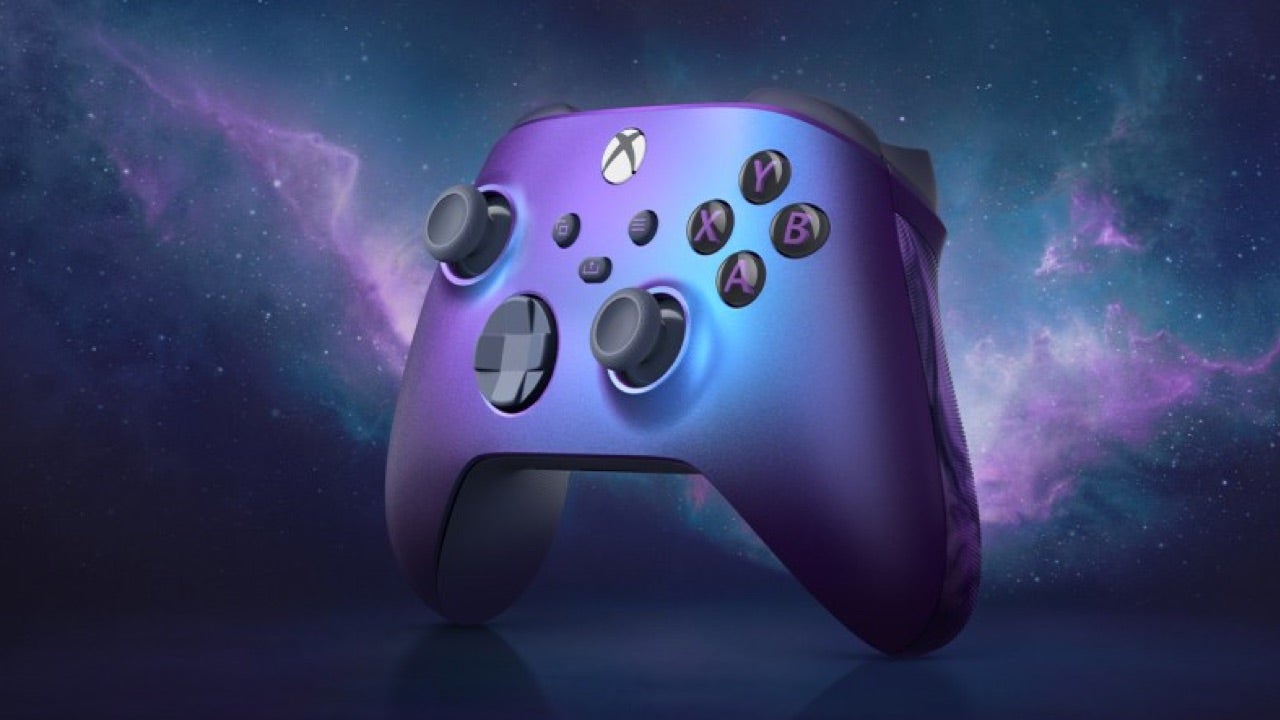 Microsoft has unveiled the Stellar Shift, the latest variant in its now three-strong series of metallic-hued Xbox wireless controllers – this one sporting a purple-blue frontage said to evoke "a mesmerising feeling of deep space vibes".
Stellar Shift follows on from Microsoft's Lunar Shift and Aqua Shift controllers (the latter being metallic blue with hints of purple, so definitely not the same thing), and features the same rubberised "swirl" grip and textured bumpers seen in previous editions of the device.
And, of course, it features the usual array of orifices (there's a 3.5mm headset jack) and inputs seen across Microsoft's Xbox controller range. Thumbsticks, D-pad, and face buttons, in case you're wondering, all come in grey with purple label detail.
Newscast: Is The Last of Us the best video game adaptation ever?
The Xbox Wireless Controller – Stellar Shift Special Edition, as Microsoft is calling it, launches today, 7th February, and costs £59.99/$69.99 USD.
And if you want the galaxy in your eyes at the same time you cup it tenderly in your hands, you're in luck. Microsoft's Stellar Shift is bundled with a space-y dynamic background for Xbox Series X/S, which unlocks after the controller is connected to your console.