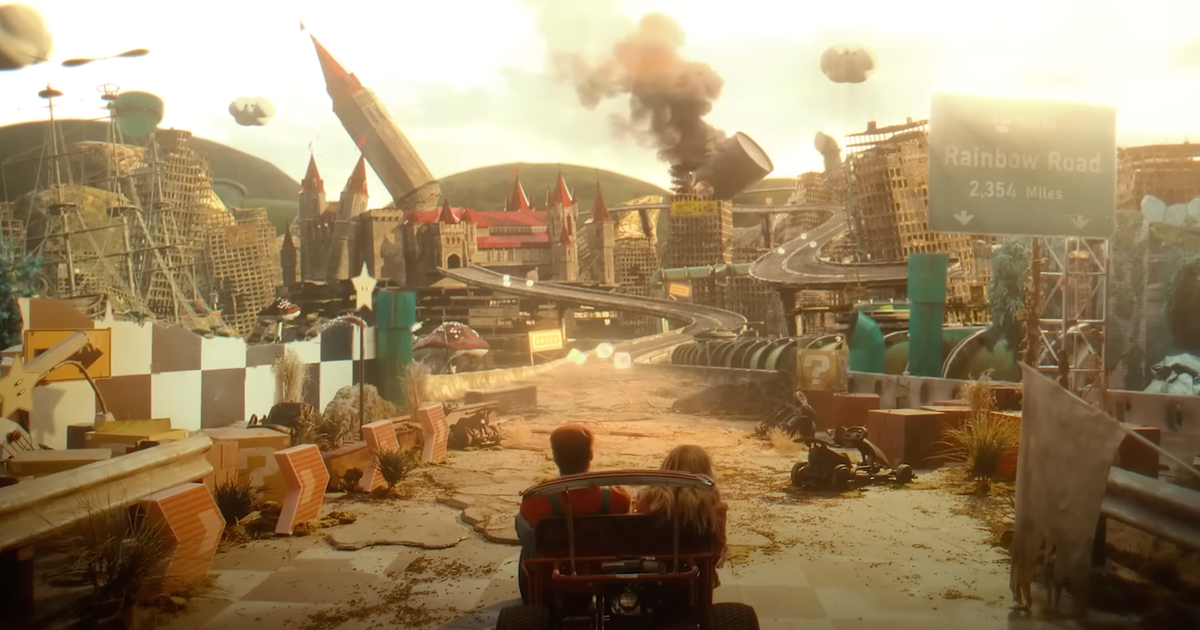 Pedro Pascal has taken his gruff portrayal of The Last of Us' Joel and applied it to an entirely different kind of video game character: Mario.
In a spoof teaser for a completely made-up TV adaptation of Mario Kart on Saturday Night Live last night (4th February), Pascal and the SNL team showed what could happen if HBO applied the same kind of treatment to a Mario adaptation. And it's brilliant.
HBO Mario Kart Trailer – SNL.
"HBO's The Last of Us is a hit, proving that a video game can become a prestige dystopian drama. In Spring, HBO is doing it again with another iconic game," claims the profound – if overdramatic – voiceover.
"It's been ten years since our kingdom fell," another voice explains. "The only thing we have left? Hope."
The character then approaches a shadowy figure and drops a very familiar-looking golden coin onto the table. "I have important cargo I need smuggled to Rainbow Road. People say you used to drive?"
"People say a lot of things," the figure responds, turning towards them. "It's a-me, Mario."
And so it begins. Expect guest spots from Yoshi, Luigi, Toad, Bowser, and Princess Peach, of course, along with many real-life props that bring so many of the franchise's iconic items – mushrooms, flowers, Pakkun/Piranha plants, and more – to life as Mario fights to "help a princess get to Rainbow Road".
HBO's critically-acclaimed adaptation of The Last of Us has been making headlines – and breaking records – lately. Its most recent instalment, which marked the television series' first major deviation from the original source material, received widespread acclaim, decimating tissue boxes around the world. Episode 4 airs tomorrow, Monday 6th February, on Sky Atlantic and Now TV in the UK.
The Last of Us: Part 1 will arrive on PC a little later than expected, with Naughty Dog announcing a new 28th March release date to ensure the game arrives "in the best possible shape".