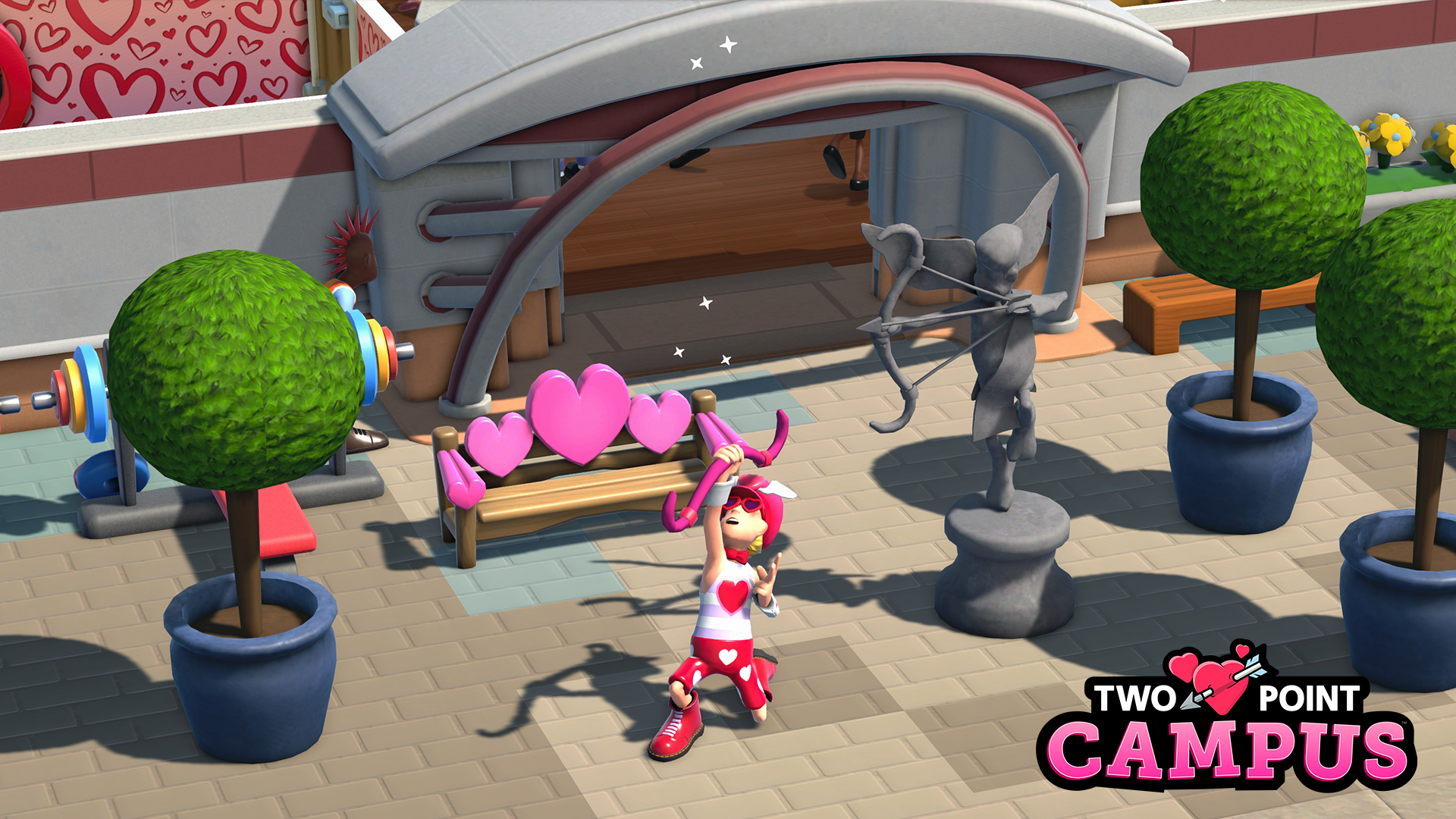 Comedy management game Two Point Campus will be available on Steam for free ahead of Valentine's Day.
That's beginning right now until 13th February, along with a host of new love items available permanently and even love bombs.
Yes, if your campus is suitably decorated, Cupid will visit and – if impressed – will drop some Love Bombs on students to whip them up into a romantic frenzy. I presume they'll be heading straight to the nearest love trumpet.
Two Point Campus' free Valentine's Day update.
The new collection of items and decorations includes balloons and vases of roses, love heart wallpapers and bedding, and even a tunnel of love.
The update also includes a new challenge mode level.
Two Point Campus tasks players with running a fantasy university campus: designing dormitories, hiring teachers for fantasy lessons, and managing the whims of students.
It first released last year and received a Recommended from Eurogamer in our review: "Just as it did with Two Point Hospital, Two Point Studios has combined neatly overlapping management systems with an irrepressably oddball charm."
Since release it's received a number of small updates, as well as the Space Academy expansion last December.
To celebrate the Valentine's update, Two Point Campus is currently available with a 30 percent discount on all platforms: that's PC, Switch, Xbox and PlayStation consoles (plus Game Pass).