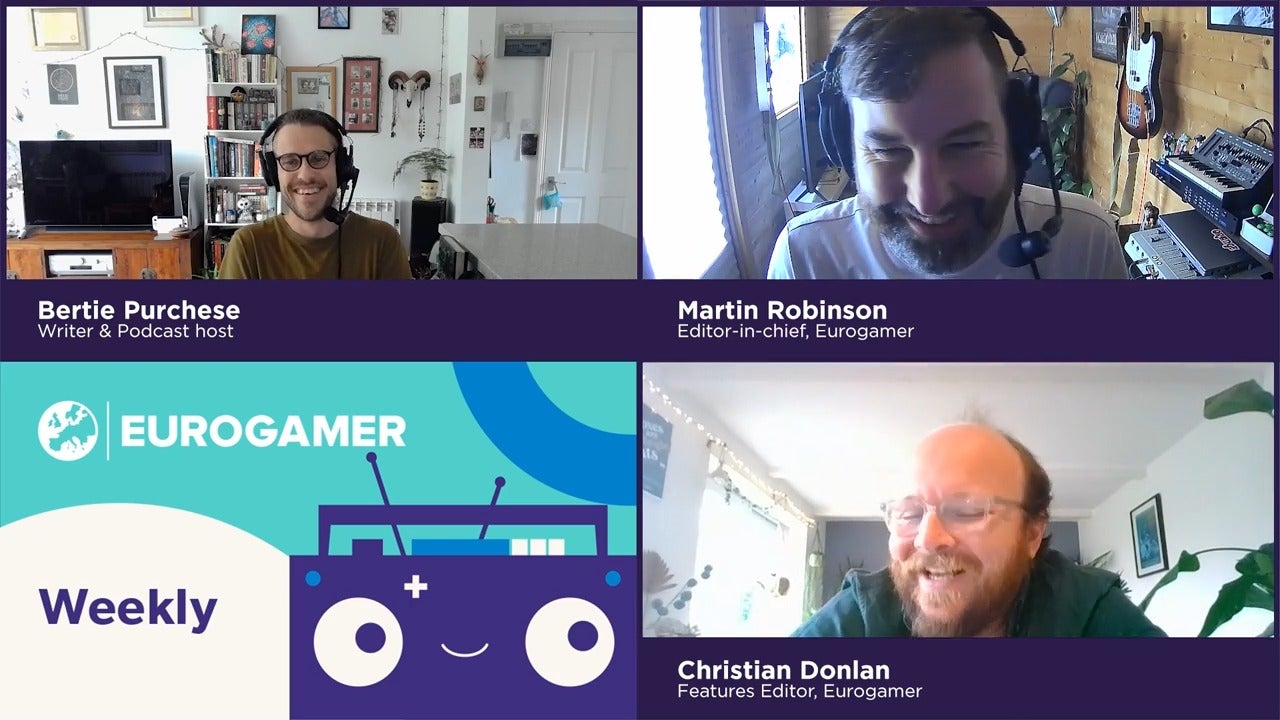 Another week ends, meaning it's time for another Weekly, the quick-talking podcast where we recap the week on Eurogamer for you. Remember, premium supporters get episodes on Friday whereas everyone else listens from Monday.
Today on Weekly, Martin Robinson dives into Xenoblade Chronicles 3, a game he's just rated Essential and spent the last month playing. What's so good about it? And can I play it if I haven't played the others? We hear it from the horse's mouth. (Note: Martin is not actually a horse.)
Christian Donlan, meanwhile, takes us into the world of Rollderdrome, which looks to be another banger from London-based OlliOlli developer Roll7 – how does it do it? This game is a rollerskates shooter where you need to pull off tricks to power your combat. Donlan is very into it.
He's also quite into GTA Online, which he dipped into to try the new Paper Trail missions.
Also, I recall what it was like meeting Zzap!64 and GTA legend Gary Penn, who has some incredible stories to tell; and I give my thoughts on Baldur's Gate: Dark Alliance 2, which was re-released with some improvements last week. We also talk Grand Theft Auto 6, following the Bloomberg/Schrier exposé, and about Star Wars: Knights of the Old Republic, the remake of which has been postponed, seemingly, forever.
All that plus all of the other features, news and videos from around the site that caught my eye last week. This episode is now available here and on all major podcast platforms. This was Weekly and we'll see you again on Friday!
To see this content please enable targeting cookies.
To see this content please enable targeting cookies.

View Original Source Here