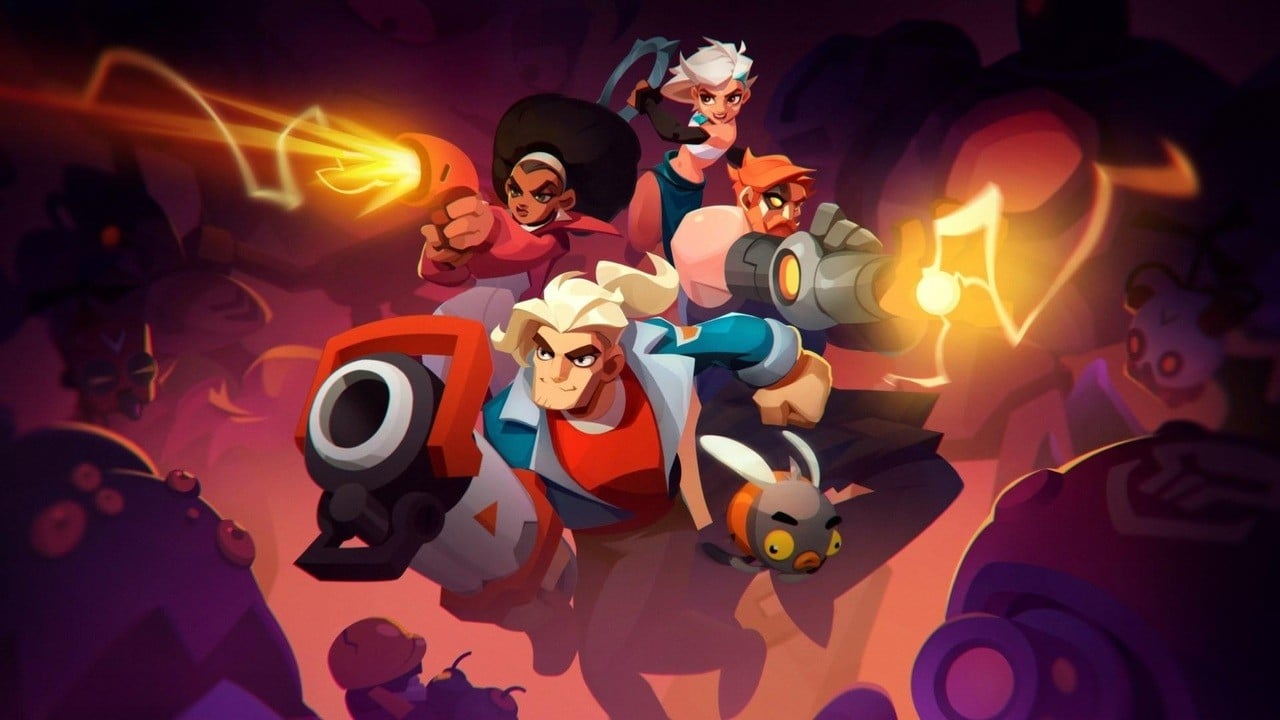 Subscribe to Nintendo Life on YouTube
Metroidvania's are a dime a dozen these days, with so many trying to take a stab at what Metroid Dread, Castlevania, and Hollow Knight do so well – search exploration. But with a little bit of action too. Or a lot, in the case of Blast Brigade vs. the Evil Legion of Dr. Cread.
Developer Allods Team pokes fun at the genre in their cheeky little launch trailer, while also highlighting what makes its Metroidvania unique. Inspired by '80s action flicks, run and gun your way through a secret island base and arm yourself with more guns and gadgets in order to save the world. There are four playable characters, each with their own unique methods of traversal, and you can swap between them on the fly!
Here's the mission brief, which should set you up for platforming through the island and blasting your way past tons of evil experiments and robots:
Blast Brigade vs. The Evil Legion of Dr. Cread is a 2D Metroidvania adventure inspired by the popcorn-chomping thrills of '80s action flicks. Explore and backtrack through a colorful comic-style world, using your platforming skills, puzzle-solving wits, and an explosive arsenal of weapons and abilities to save the world!
GET THE TEAM TOGETHER! Switch between four playable characters on the fly, each equipped with unique abilities to help you progress! Blast off with all-American hero Jeff, channel the deadly rage of Shura, decommission enemies as the cyborg Scotsman Galahad, and help the chakram-wielding Vortex reclaim her island.

EXPLORE A METROIDVANIA WORLD! Dr. Cread's island may look as pretty as a postcard, but this ain't no holiday in the sun! Explore, backtrack, and trailblaze non-linear routes through gorgeous, interconnected levels. Discover the secrets of unique biomes and regions like jungle villages, cliffside prisons, volcanoes, and ancient temples!

CRUSH MONSTROUS BOSSES! Test your mettle in epic boss fights against hybrid monstrosities, giant robots, cyborg ninjas, and other evil minions – all baying for your blood. Make full use of different heroes' skills and weapons to stay on top!

UNLEASH WEAPONS & ABILITIES! Overcome puzzles and enemies with special abilities — crash the party with Jeff's grenade launcher, reach new areas with Shura's grappling hook, and warp around with Vortex's chakram teleporter. Need more firepower? Seek out new modules to upgrade your weapons arsenal!
SAVE THE WORLD! Unravel the evil plans of Dr. Cread in a 20+ hour, action-packed story campaign with fully voice-acted cutscenes. Assemble the Blast Brigade, master their skills, and storm the island to bring this heinous villain and his legion to justice – once and for all!
Blast Brigade vs. the Evil Legion of Dr. Cread is out now on Switch, so there's no need to wait to get your action movie fix on the go! The game costs $19.99 / £17.99 on the eShop.
Will you be picking up this new Metroidvania? Did you have a chance to try it out in Steam's Early Access? Let us know in the comments.