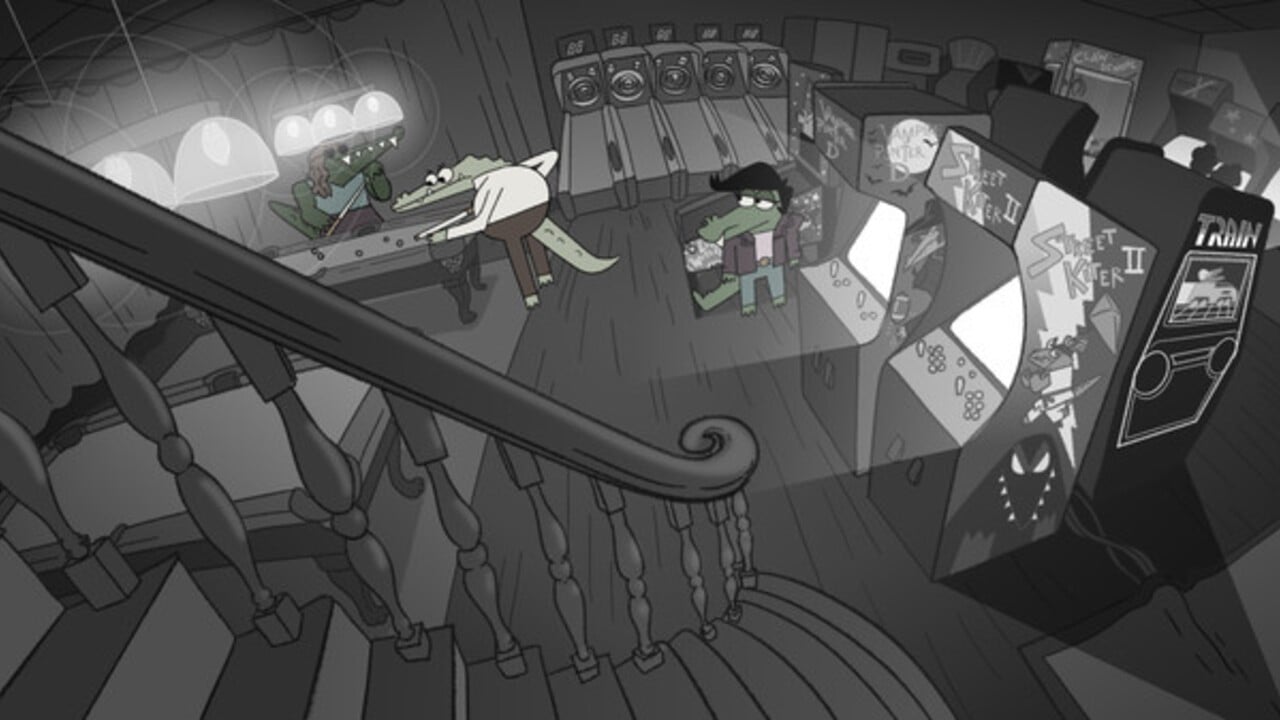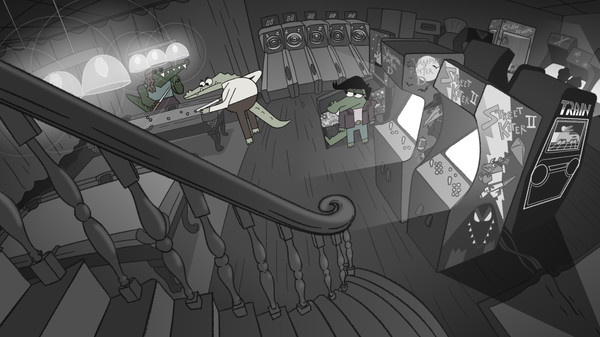 Fans of Undertale, Night in the Woods, and Neil Cicierega, look this way: the people behind all of the above have thrown their names and support behind Later Alligator, a collaboration between game developer Pillowfight and SmallBu, the Emmy Award-winning animation team.
"This game looks extremely cool, not gonna lie. And 100+ gators! That's like 1000+% more than 99% of games!"
– Scott Benson; Night in the Woods, apparent math whiz
If you recognise SmallBu's name, it's probably because you've seen Baman Piderman, a goofy, absurdist take on Batman and Spiderman's friendship. In the series, Baman and Piderman live together as "best fwends" alongside a Tuba (Baman's girlfriend), a Pumkin (who turns human) and a spooky Nega-Piderman and Nega-Baman who live in the basement doing creepy things.
Later Alligator is a totally 2D animated game with 30 minigames scattered throughout it, as Pat the alligator attempts to solve a conspiracy in his hometown of Alligator New York City. With a healthy dose of SmallBu's trademark wit and style, players will make their way through the story to multiple endings, and speak to over 100 alligator residents as they unravel the mystery.
You can also order the physical edition and a bunch of pre-order goodies on Fangamer's website ahead of the release on the 16th March.
Now, do yourself a favour, and watch Baman Piderman.
Is your game-purchasing finger hovering over Later Alligator? Do you wish you could be best fwends with Baman and/or Piderman? Let us know in the comments below.
You can view the original article HERE.