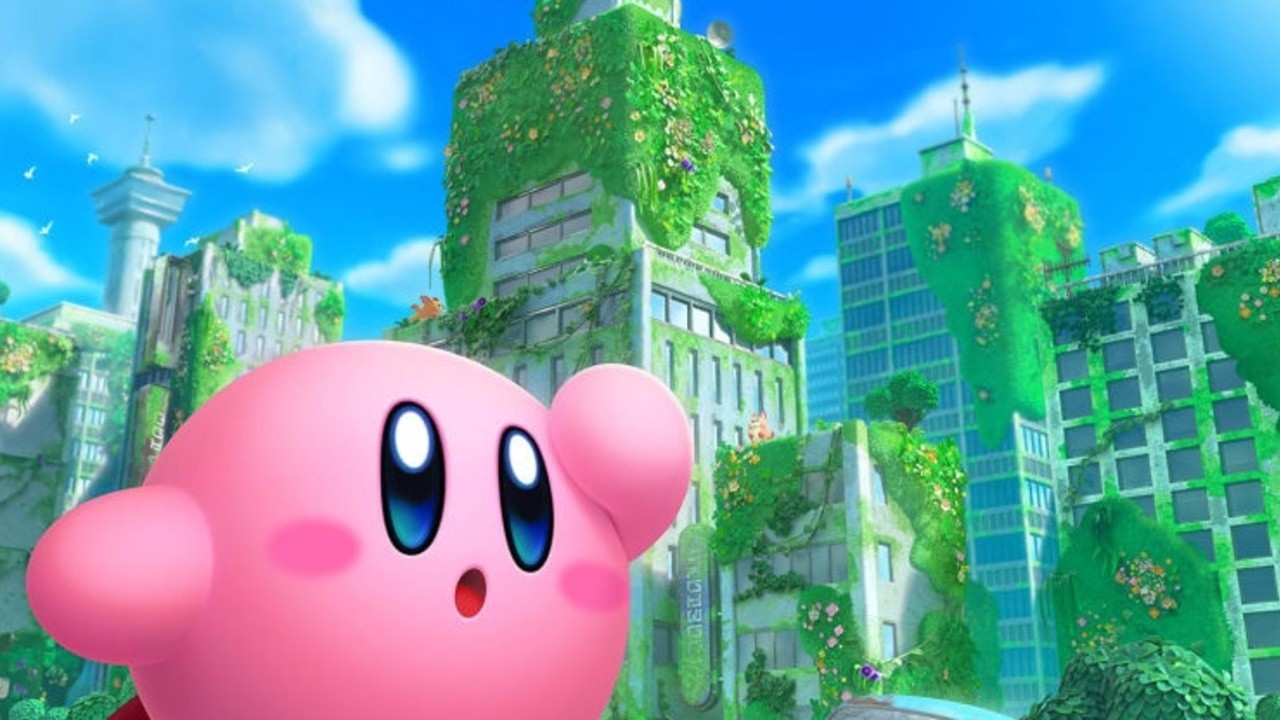 Subscribe to Nintendo Life on YouTube
During its most recent Direct broadcast, Nintendo revealed a new 3D Kirby game was coming to Switch. It's titled 'Kirby and the Forgotten Land' and will be arriving in Spring 2022.
While it's still a while away, listings have now appeared on Amazon, Best Buy, and at various other retailers – giving fans their very first look at the game's North American box art, featuring Kirby and a cityscape that's been reclaimed by nature.
The game has drawn comparisons to titles such as Super Mario Odyssey and even the PlayStation series, The Last of Us. Here's how Nintendo describes it:
"In this new 3D platforming game, players can freely navigate areas using familiar Kirby copy abilities. What lies in store for Kirby as he explores a mysterious setting filled with abandoned structures from a past civilisation? Find out when Kirby and the Forgotten Land launches for Nintendo Switch in spring 2022."
Image: Nintendo
What do you think of this box art? Will you be adding Kirby's new game to your Switch collection when it arrives next year? Tell us down in the comments.