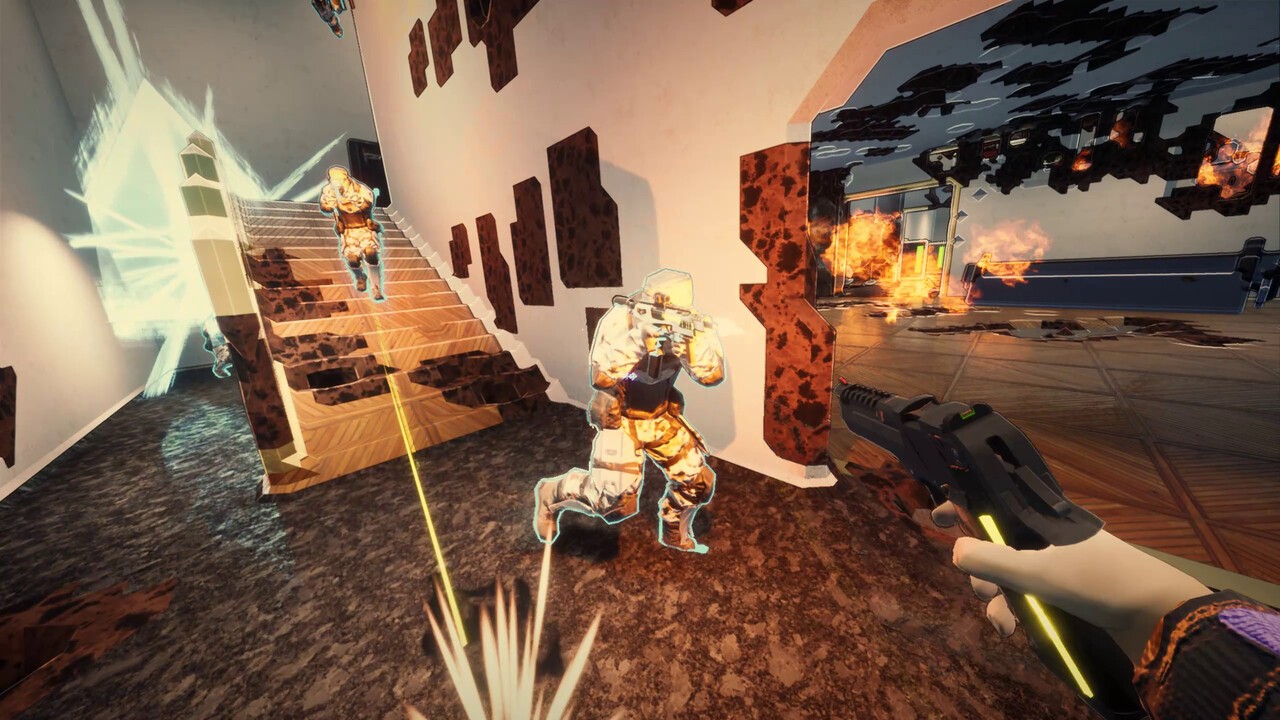 Subscribe to Nintendo Life on YouTube
While the Switch may be short of a lot of the 'usual' first-person shooters, in terms of big franchises, there are a variety of interesting smaller options. Another that's due to arrive in early 2022 is Severed Steel, which focuses on fast and acrobatic gameplay.
It's been out a little while on Steam and the Epic store already, building an audience on PC and having a series of updates. The latest update makes some additions (like a New Game+), with more due to be added in Q1 2022 such as extended campaign stages. Hopefully it'll be a feature complete version that lands on consoles including Switch next year; some of the details are below:
A unique fighter: Play as Steel, a nimble, one-armed sharpshooter on a mission. There is no reloading – pick your shots well and be ready to pry a loaded weapon from your enemies' cold dead hands
Stylish combat: Dodge bullets, leap off walls, slide kick, throw weapons – do whatever it takes to come out on top in intense and frenzied firefights
Fully destructible environment: Pepper through plaster with sharp 4.7 mm rounds, punch through thick concrete with .50 cal slugs, or make big holes in things with your arm cannon
Dynamic AI: No two battles are the same thanks to dynamic, unscripted, squad-based AI
Firefight Mode: Chase high scores and fast times for leaderboard acclaim in this arcade-styled mode. Features 30 levels, each with their own sub-challenges, and over 20 unlockable, game modifying 'Mutators'
Campaign Mode: Blast through six compact story chapters as you battle against the forces of nefarious mega-corporation, EdenSys
Accessibility: A range of adjustable settings for features such as difficulty, visuals, audio, controls, navigation, and more
Is this a title you'll keep an eye on for Switch? We'll look out for further details to share in the coming weeks and months.