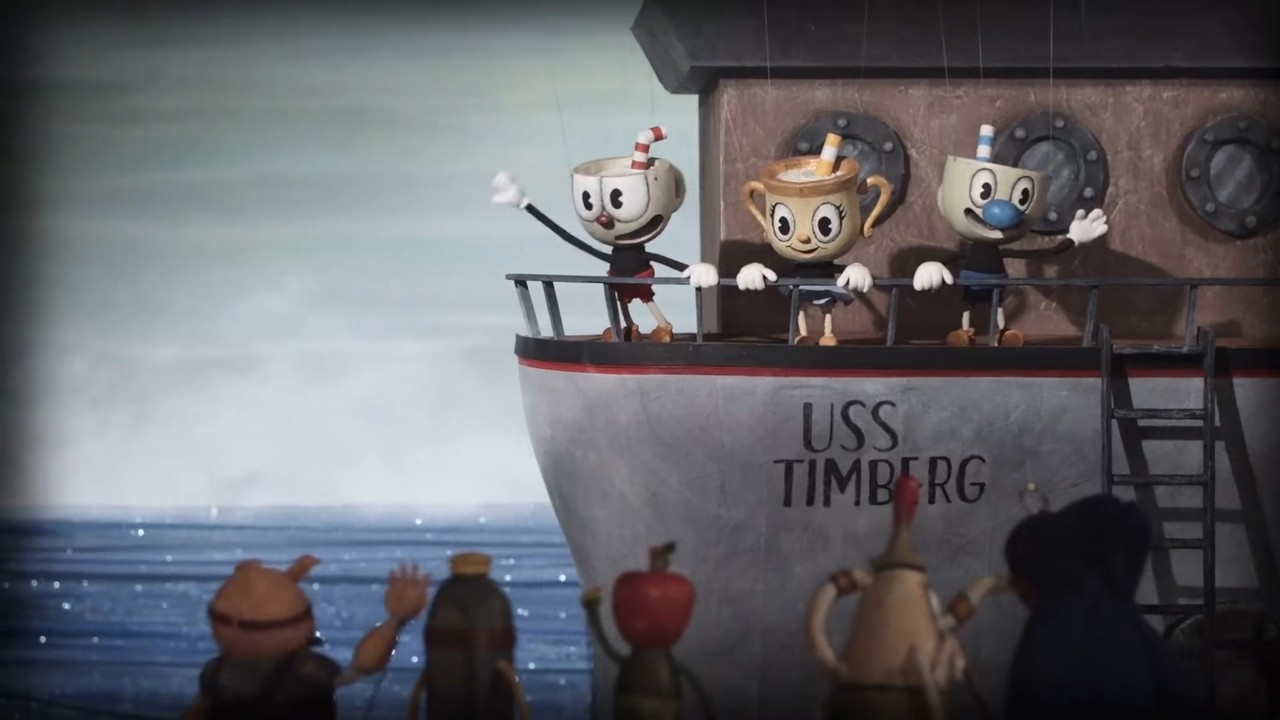 Subscribe to Nintendo Life on YouTube
Ahead of the release of Cuphead's new DLC, named "The Delicious Last Course", Nintendo and Studio MDHR have given us a little sneak-peek at some of the music.
This new track is called "High-Noon Hoopla", and it features fast-paced fiddle, yodelling, and an overall "oh no, the barnyard is on fire" vibe.
Even if you favourite genre is about as far from frantic strings as you can get, it's worth watching the video just to get a sense of how hard-working the studio musicians are, and how Cuphead's music is recorded with authentic instruments.
Cuphead – The Delicious Last Course will be out on the Nintendo eShop on June 30th for $7.99 / €7.99 / £6.79.
Further Reading: