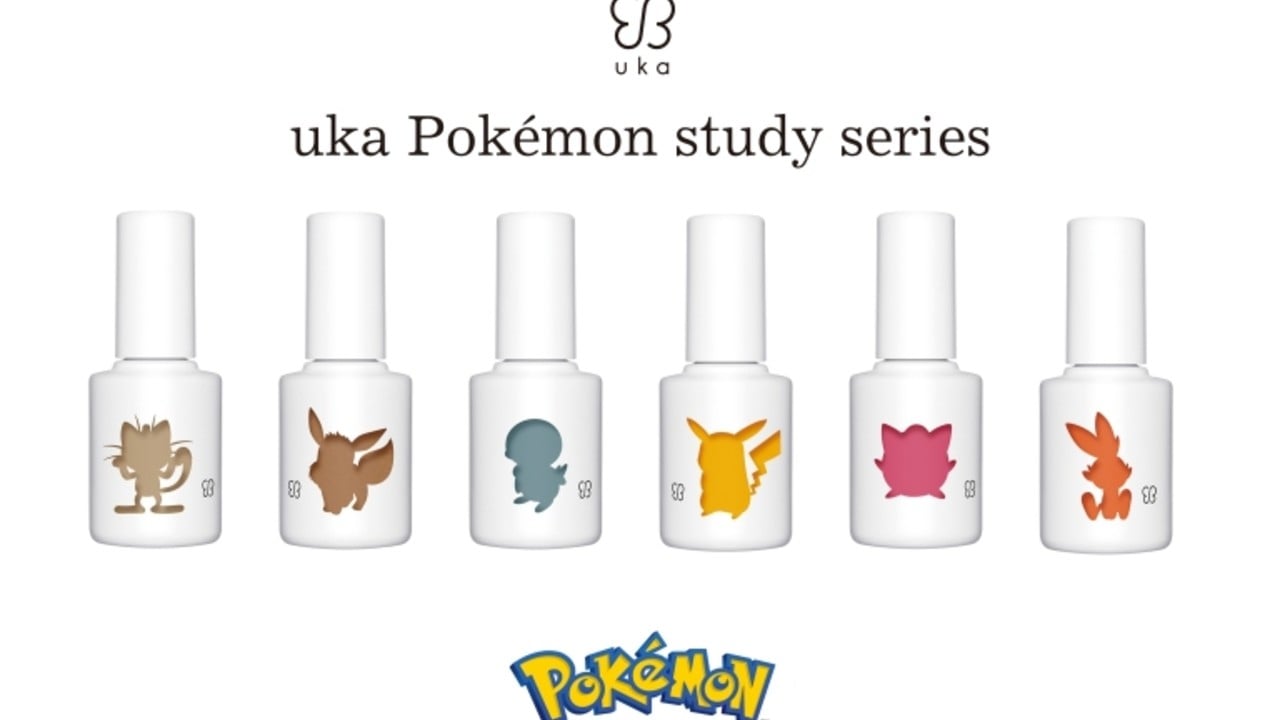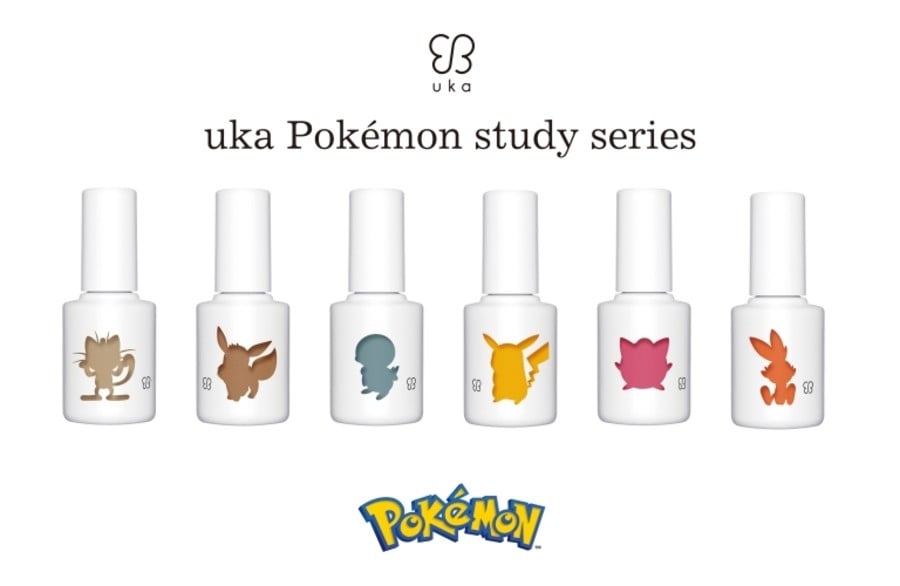 Image: uka
The Pokémon series pretty much has the market in the palm of its hand when it comes to the amount and variety of merchandise that it has. So no one is going to bat an eyelid at Pokémon nail polish, right?
Japanese beauty brand uka has created a line of Pokémon-inspired nail lacquers. This is the latest in the brand's 'Study Series' collection, which focuses on using colours that bring out your beauty, no matter what skin type you are. There are six different coloured polishes in the collection, each one representing an extremely popular Pokémon. There are three colours for adults, and three for children – but we say stuff that, and get whatever colour you want!
For adults, we have a creamy beige to represent Meowth, a cappuccino colour for Eevee, and a Piplup-inspired smoky blue. These are all made with a vegan formula, are quick-drying, and contain a serum that helps moisturise your nails.
For the kids (or kids at heart), there's a much brighter selection. Pikachu of course gets an electric yellow, Jigglypuff comes in shocking pink, while Scorbunny gets a sunset orange. The difference with these is that they're much easier to remove than normal nail paint, as they're made from a water-based formula that will wash off by soaking hands in hot water.
They look pretty cute, don't they? And you should always look good for a Pokémon battle, anyway. Unfortunately, these don't come cheap, as they'll set you back around $22 a bottle. You can buy all six as a set, but you might want to take a small loan out for the approximate $145 price point.
The set is only available to pre-order online between 6th and 11th May, so at least you've got a few weeks to save up? Otherwise, the individual 10ml bottles will be popping up in uka stores across Japan (and online) from 13th May. Looks like it's time to make some friends – or hope that these pop up on Amazon UK!
Look, if Xbox can collaborate with OPI, we think any video game brand can make some good nail polish. Do you agree? Let us know in the comments.