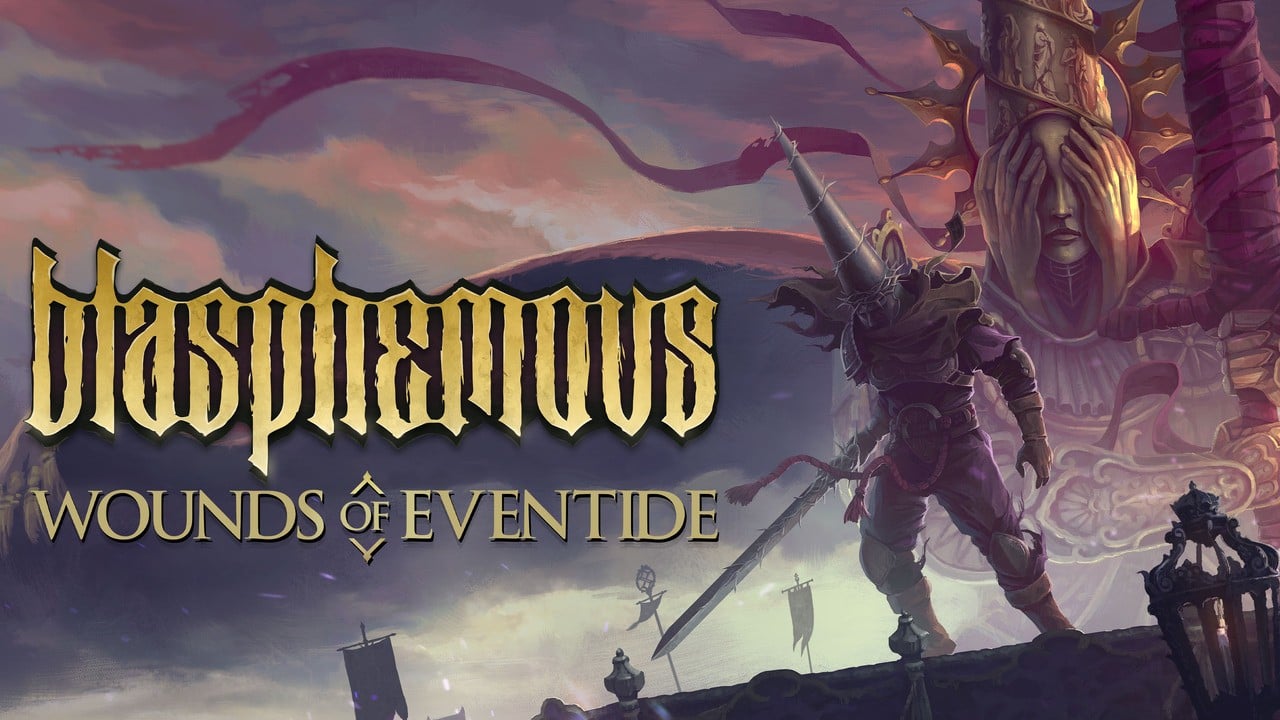 Subscribe to Nintendo Life on YouTube
Blasphemous is certainly among the top group of tough metroidvania titles on Switch, serving up a stunning visual style, a grim but intriguing world and satisfying controls. It's had plenty of post-launch support from developer The Game Kitchen and publisher Team17, too, with updates that have served up new content and various improvements.
The third and final major free DLC is now live – Wounds of Eventide. As you can see in the trailer it looks fascinating, and it serves up new levels, bosses, secrets and unlocks "another fate for Cvstodia that leads into the events of the Blasphemous sequel", which is due in 2023.
We've taken a look at the Steam patch notes to see the details and how to access it, and though you can see some of the content from an endgame save, to experience it all you may need to restart (or not be far into your playthrough). The detail on how to start the new content properly for the full experience is on the latest update post behind a spoiler tag.
This is certainly an approach to DLC that mimics some of the ideas seen in IPs like Dark Souls, and it's a game that's probably worth a fresh playthrough now that it's had multiple content and quality-of-life updates.
Are you planning to check out Wounds of Eventide in Blasphemous? Let us know, as always, in the comments.