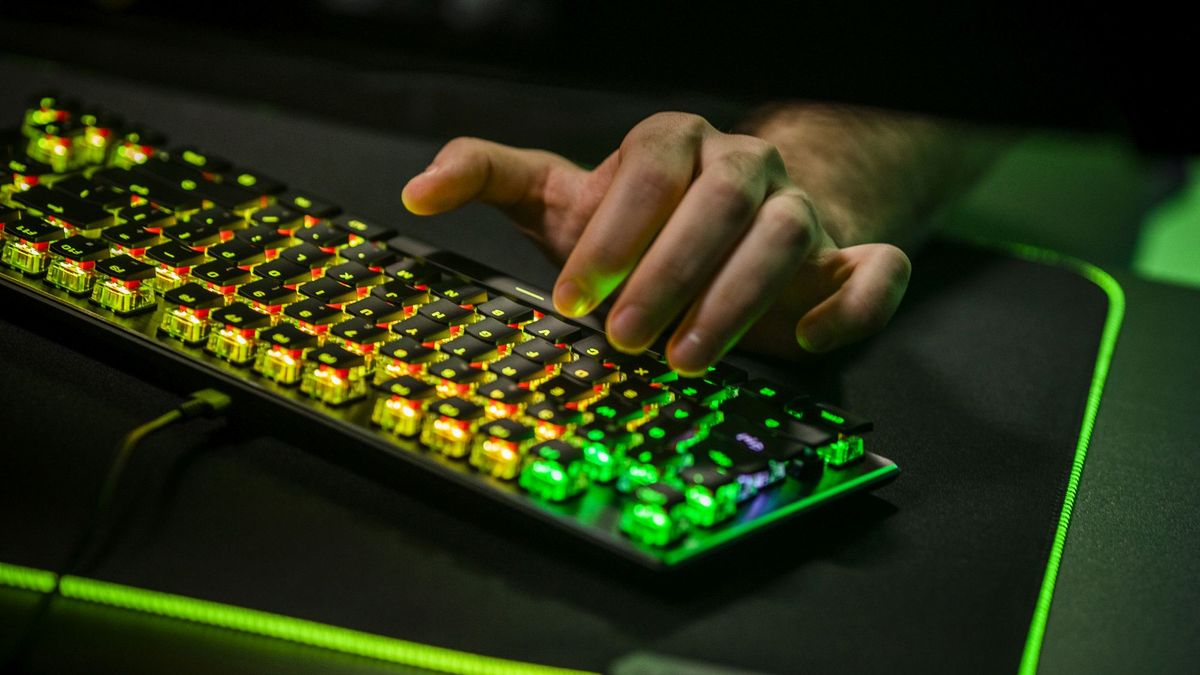 The first ROCCAT Vulcan keyboard debuted at Computex 2018, setting into motion what would be a continuously impressive line of keyboards that meld technological advancements with unprecedented style. With 2021 nearing a close, let's look back at the short but impressive history of the Vulcan range, and forward to what ROCCAT has in store for 2022. 
The first three Vulcan keyboards came in three models: the Vulcan 80, the Vulcan 100, and the Vulcan 120, each of which had sleek aluminum bodies and AIMO illumination that allowed you to sync them up with other ROCCAT AIMO compatible products. With some boasting cool blue lighting and others showing off impressive RGB ranges, the AIMO illumination let every gamer customize their lighting setup.
Each Vulcan keyboard featured the Titan Switch Tactile, a switch built entirely by ROCCAT engineers with gamers in mind. The Titan Switch Tactile perfectly blended the feel of mechanical switches and the performance and precision of modern gaming keyboards, offering reliability and speed without sacrificing a high-quality key feel.
(Image credit: ROCCAT)
Unsurprisingly, not long after it was introduced, the Vulcan 120 won the best-designed keyboard award at the iF Product Design Awards 2019. A few months later, the Vulcan 122 dropped, offering a fresh, all-white version of the Vulcan 120. But ROCCAT wasn't done. 
In 2020, ROCCAT the Vulcan Pro and Vulcan Pro TKL lines dropped, featuring a brand-new, ROCCAT-designed switch: the Titan Switch Optical. The ROCCAT engineers designed the Titan Switch Optical to use light to guarantee gamers get instantaneous responses for keypresses without sacrificing a mechanical feel. To help further customize the feel of the Vulcan Pro lines, ROCCAT added Linear and Tactile variants of the Titan Switch Optical, both of which offered different feedback options. 
And with the Vulcan TKL (or tenkeyless) version of the range removing the ten-key numeric pad traditionally on the right of the keyboard, ROCCAT made it infinitely clear that they were designing products with game performance and space-saving in mind.  
That's why the Vulcan range continues to win accolades from leading tech and gaming sites. 
GamesRadar gave the Vulcan TKL Pro a four and a half star review, writing "the Vulcan TKL Pro is one of the best keyboards [ROCCAT] has made to date." TechRadar also gave it four and half stars, calling it "first in its class." T3 awarded the Vulcan TKL Pro a five-star review, lauding it as a "mini marvel of a keyboard" that is "beautifully compact." Streamers and top gamers are big fans of the Vulcan range, as it's the keyboard of choice for big names like  DrDisrespect, Ali-A, MrSavage, and more. 
ROCCAT looks set to continue setting new standards for gaming peripherals for the rest of 2021—a new, all-white version of the Vulcan TKL Pro just dropped, and the company has plans to announce a brand-new version of the Vulcan range.