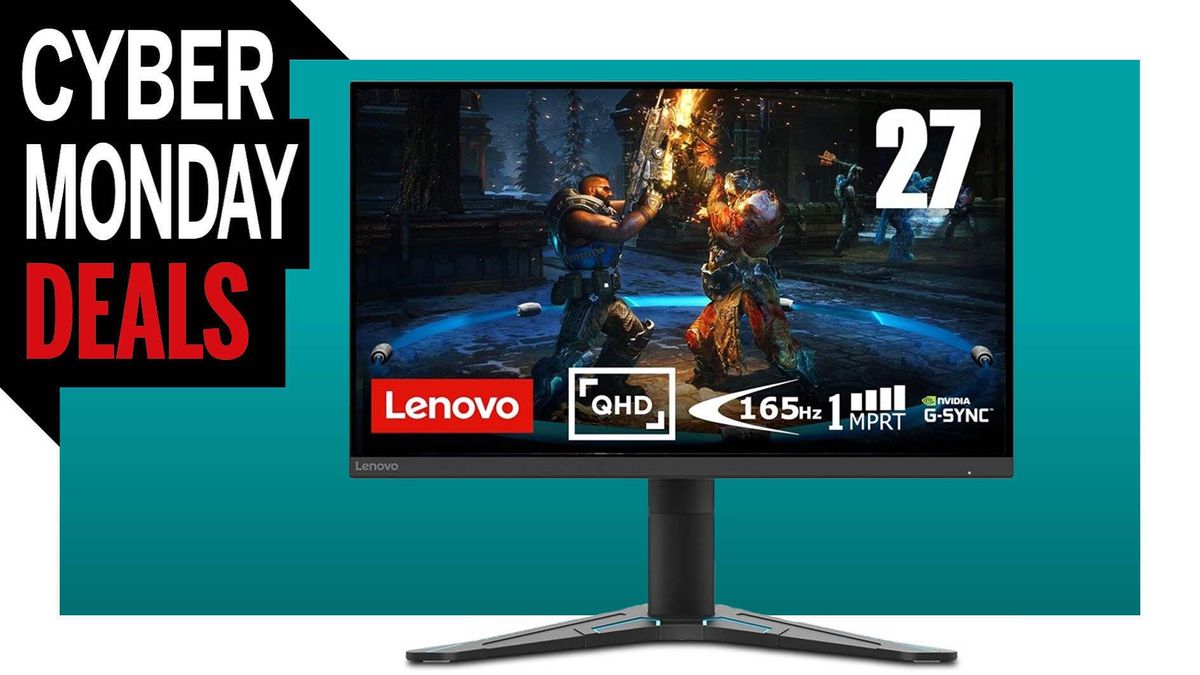 If you're in the market for the best Cyber Monday gaming monitor deals (opens in new tab) this weekend, you won't go far wrong with this 27-inch IPS panel. The Lenovo G27Q-20 is currently on sale for £198.98 (opens in new tab) at Ebuyer, saving you a chunky £160 and making it an affordable option if you're looking to make the jump from 1080p.
The Lenovo G27Q-20 gaming monitor comes with a native resolution of 2560 x 1440, so it doesn't quite hit the 4K mark. It does boast a 165Hz refresh rate, however, along with a crisp 1ms response time, and AMD enthusiasts will be pleased to learn that it also offers Freesync support. 
Sadly, I can't give this specific monitor a personal recommendation as I haven't used it—and we haven't reviewed it—but on paper at least, it looks very similar to the Gigabyte G27Q (opens in new tab), which is my current main panel. And I am very much into that monitor's high refresh rate, 1440p IPS style. 
While it might be tempting to go for the biggest and the best 4K gaming monitor (opens in new tab), it's not going to do you a lot of good if your GPU doesn't have that capability. Likewise, the absolute best gaming setup isn't going to mean a lot if your display isn't up to the job. Basically, if aren't planning on upgrading to 4K gaming in the next couple of years, or you're simply after a second monitor, I would suggest you could do a lot worse than the Lenovo G27Q-20.
If all this talk of displays, refresh rates, and 4K resolutions has made you curious to find out which monitors we rate, our best gaming monitors (opens in new tab) guide should help you decide. Alternatively, if you think it might be time for a bigger upgrade, we've rounded up the best Cyber Monday graphics card deals (opens in new tab) too.