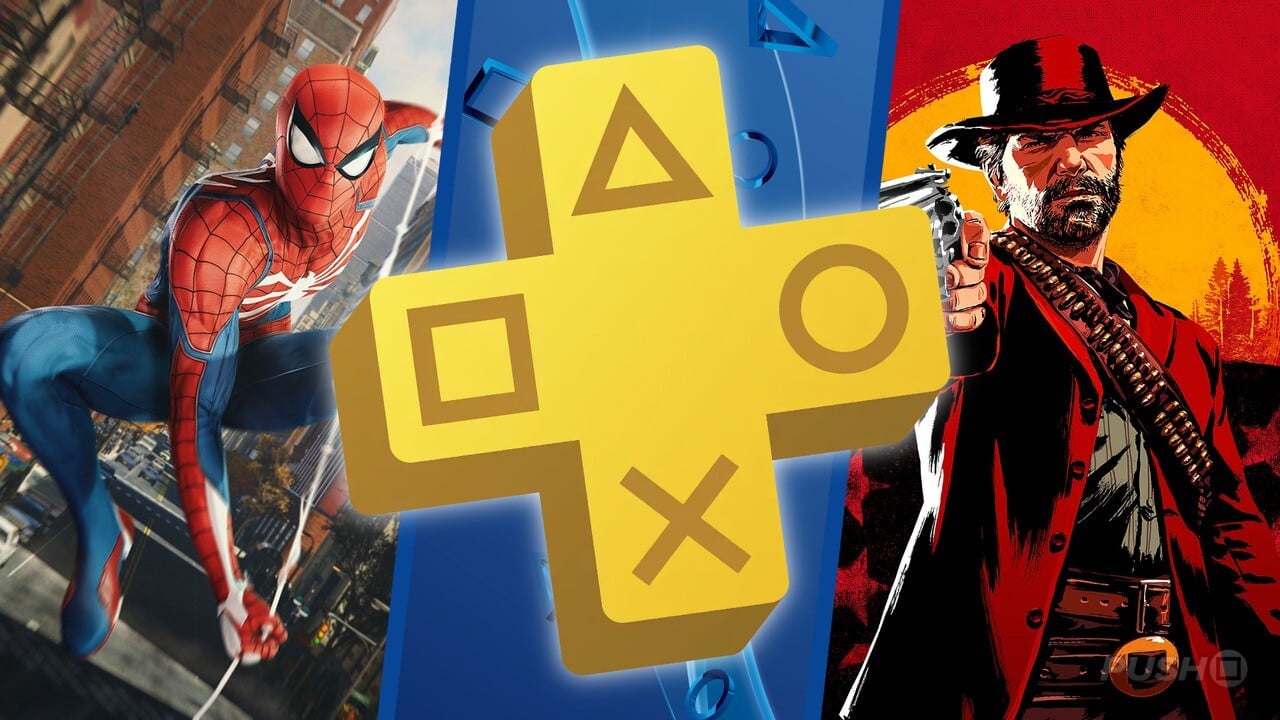 What are the best PS Plus games? PS Plus, also known as PlayStation Plus, is Sony's flagship subscription service for PS5 and PS4, providing online multiplayer functionality, cloud saves, and PS Store discounts. PS Plus also includes access to hundreds of games included at no extra cost, spanning three distinct subscription tiers: PS Plus Essential, PS Plus Extra, and PS Plus Premium. You can learn more about all three options and their various benefits with our PS Plus Memberships: All Three Tiers Explained guide – make sure to get a discount on your PS Plus membership once you've made your choice.
Depending on which PS Plus membership tier you're subscribed to, you'll be able to download and play an overwhelming number of games. Therefore, you may be wondering what the best PS Plus games are. That's why we've created this list, which sorts and curates the best PS Plus games currently available, based on your user ratings. This page will dynamically update, depending upon the availability of games within the PS Plus tiers, and your opinions.
For this page, we're combining all three tiers of PS Plus, including the PS Plus Collection (which is exclusive to PS5 users). That means there are some caveats to keep in mind: PS3 games, for example, are only available for PS Plus Premium members via cloud streaming. Some games are also only part of PS Plus in specific regions, and in instances where that applies, they'll be designated a regional flag next to their subscription tier.
Remember, if you're looking for a full list of All PS Plus Games, then you'll find that through the link. Also, if you feel your favourite is missing from this page, then remember that you can rate any game using the search box below. Your ratings will influence the rankings below, but of course a game will need to be available in an existing PS Plus subscription tier in order to be eligible.
Please note that a game will also need at least 50 ratings before it will appear on this list, so if one of your favourites is missing for whatever reason, that will be why. It's just to keep things consistent and fair across the board.
With all of that said, here's our list of best PS Plus games — as selected by you.
Please note that some external links on this page are affiliate links, which means if you click them and make a purchase we may receive a small percentage of the sale. Please read our FTC Disclosure for more information.
Publisher: Bethesda Softworks / Developer: Arkane Austin
Release Date: 5th May 2017 (USA) / 5th May 2017 (UK/EU)
PREY made a valiant attempt to revitalise the franchise, and while it wasn't a big sales success, it remains an engrossing sci-fi thriller. You wake up aboard a mysterious space station, where you're the test subject for the betterment of humanity. Obviously, things go very wrong, and the station is overrun by hostile aliens. Featuring unique enemies, a non-linear location full of details, and imaginative new weapons, it's an atmospheric, tense first-person adventure that'll get under your skin.
Publisher: SEGA / Developer: Yakuza Studio
Release Date: 11th Feb 2020 (USA) / 11th Feb 2020 (UK/EU)Available On: PS+ Premium
Purely in terms of available content, Yakuza 5 is the biggest game in the series — it's an absolute colossus. Much like its predecessor, Yakuza 4, it features multiple playable characters. Kazuma Kiryu is once again in the spotlight, and he's joined by returning protagonists Akiyama and Saejima. New character and disgraced baseball player Tatsuo Shinada also enters the fray, and all four leads have their own unique fighting styles, optional activities, and connections to the overarching story. A true beast of a game that'll keep you busy for weeks, if not months.
The biggest Yakuza game
Superb personal storylines
Typically brilliant characters
Some of the greatest minigames in the series
Varied and fun fighting styles
Glacial pacing at points
Central plot can feel disjointed due to scale
Boy is the coliseum cheap
Publisher: Sony Interactive Entertainment / Developer: Bend Studio
Release Date: 26th Apr 2019 (USA) / 26th Apr 2019 (UK/EU)Available On: PS+ Collection (Until 9th May 2023) / PS+ Extra
After several years working on handhelds like PS Vita and PSP, Bend Studio marked its return to home consoles with its ambitious open world adventure Days Gone. Set in a post-apocalyptic world, the game's biker motif made it stand out from the crowd, as your two-wheels became your sanctuary in an extremely hostile setting. A huge focus on story and some genuinely impressive tech allowed the developer to flex its muscle, and the release would go on to become a cult favourite among PS4 fans.
Subscribe to Push Square on YouTube
Publisher: 505 Games / Developer: Remedy
Release Date: 2nd Feb 2021 (USA) / 2nd Feb 2021 (UK/EU)
Control pushed the limits of the PS4, delivering an intense third-person romp — but a technically flawed one. This return trip to the unorthodox Old House feels much more at home on the PS5, however, and while there are some strange difficulty spikes, Remedy's unique brand of shooting shines throughout much of this engrossing outing. The oppressive setting, unnerving enemies, and wonderfully eerie atmosphere really come to life on Sony's current-gen machine, offering much improved visuals and performance.
Improved load times
Gameplay remains brilliant
Incredible world and narrative
Vastly improved performance, visuals
Using the map still isn't great
PS5 DualSense features underwhelm
Publisher: Ubisoft / Developer: Ubisoft Montreal
Release Date: 27th Oct 2017 (USA) / 27th Oct 2017 (UK/EU)
A stunning recreation of ancient Egypt is the backdrop for Assassin's Creed Origins — a game that redefined Ubisoft's series. Going full open world and throwing a bunch of RPG systems into the mix, Origins breathed new life into Assassin's Creed after Unity and Syndicate struggled to leave a lasting impression. Origins follows the surprisingly emotional story of Bayek, a determined mystic and warrior, who, with the help of his estranged wife Aya, establishes the Hidden Ones — the precursor organisation that would one day become the Assassin Brotherhood.
Publisher: Sony Computer Entertainment / Developer: Supermassive Games
Release Date: 25th Aug 2015 (USA) / 28th Aug 2015 (UK/EU)Available On: PS+ Collection (Until 9th May 2023) / PS+ Extra
Supermassive Games made a real name for itself with Until Dawn. This narrative adventure game effectively lets you partake in a schlocky teen horror movie, where your choices will have potentially grisly effects on the ensemble cast. With atmosphere to spare, lovably corny performances, and a highly replayable adventure full of outcomes to discover, it's no wonder this game is such a cult hit.
Publisher: Sony Computer Entertainment / Developer: Housemarque
Release Date: 15th Nov 2013 (USA) / 29th Nov 2013 (UK/EU)
Housemarque is a studio known for its arcade games, and Resogun remains one of its best. Like a modern day Defender, you're tasked with blasting away screens full of baddies while rescuing the last of humanity. It's a gorgeous shoot-'em-up with responsive gameplay, endless replayability, and supremely satisfying visuals. If you like a good old fashioned score-chaser, get Resogun played.
Publisher: Bandai Namco / Developer: Ninja Theory
Release Date: 5th Oct 2010 (USA) / 8th Oct 2010 (UK/EU)Available On: PS+ Premium
Before there was Hellblade: Senua's Sacrifice, Ninja Theory made a name for itself with action-adventure title Enslaved: Odyssey to the West. A beautiful journey through a post-apocalypse more about greenery and foliage than the downbeat landscapes of war-torn locations, combat and platforming are at the heart of the experience. It's still more than worth experiencing all these years later.
Publisher: Activision / Developer: Vicarious Visions
Release Date: 30th Jun 2017 (USA) / 30th Jun 2017 (UK/EU)Available On: PS+ Collection (Until 9th May 2023)
Remember Crash Bandicoot? The madcap marsupial makes a grand return on PS4 in Crash Bandicoot N. Sane Trilogy, a remake of his first three adventures. The games may be relatively old, but they've been brought up to modern standards with colourful graphics and updated gameplay. There's lots of fun to be had across this trio of platformers, with hours and hours worth of tricky levels to run through.
Publisher: Sony Computer Entertainment / Developer: Japan Studio
Release Date: 10th Sep 2013 (USA) / 11th Sep 2013 (UK/EU)Available On: PS+ Premium
Released just a very short while before the PS4 hit, Puppeteer never got the accolades it deserved. This inventive platformer plays a lot like a real puppet show, transitioning between scenes with enjoyable encounters and sequences between jumps and leaps. It's a really fun title; a true PS3 swansong.
Publisher: SEGA / Developer: Yakuza Studio
Release Date: 23rd Apr 2021 (USA) / 23rd Apr 2021 (UK/EU)
It may have launched on PS4 not long before this PS5 port, but Judgment is so good that it deserves every chance at success that it can get. This Yakuza spinoff puts you in the sneakers of Takayuki Yagami, a private detective living in the heart of Kamurocho, a fictional red light district that's always teetering on the edge of chaos. Tangled up in a series of brutal murders, Yagami is forced to dig deep into the city's criminal underbelly, resulting in a truly gripping story. With a brilliant cast of characters, a great combat system, and a map that's stuffed with fun distractions, Judgment is right up there with the absolute best that Yakuza has to offer.
Gripping, superb storytelling
Excellent characters
Yakuza's best combat
Top tier side activities
The best looking Yakuza game
No free upgrade for PS4 version
Underused detective gameplay
Publisher: Square Enix / Developer: Eidos Montreal
Release Date: 26th Oct 2021 (USA) / 26th Oct 2021 (UK/EU)
A superhero game from Square Enix is enough for hardcore PlayStation players to proceed with caution after Marvel's Avengers, but developer Eidos Montreal has done Marvel's Guardians of the Galaxy proud with a faithful, funny, and thoroughly enjoyable campaign based on original storytelling. It's a meaty one too, lasting north of 20 hours. The characters of Drax, Groot, Rocket, and Gamora are just as you remember them from the Marvel movies, and even Star-Lord performs valiantly despite the lack of a Chris Pratt face scan. Combat is deep and engaging, exploration is limited but fun, and dialogue is top-notch.
Wonderful combat and skills
Great, faithful characters
Enjoyable exploration
Rocking soundtrack
Lengthy campaign
Decision making, dialogue choices
Quality Mode
Repeated dialogue
Minor technical faults
Subscribe to Push Square on YouTube
Publisher: Sony Computer Entertainment / Developer: Quantic Dream
Release Date: 25th May 2018 (USA) / 25th May 2018 (UK/EU)Available On: PS+ Collection (Until 9th May 2023) / PS+ Extra
While so many interactive dramas cheat, Detroit: Become Human is the most adaptable narrative ever conceived. Lead characters can die in the opening hours of the story, and that's the last you'll see of them for the remainder of the campaign. The robotic revolution plotline can be a bit heavy-handed, but as with all Quantic Dream games, there are some real high-points that will stick with you long after the credits roll.
Publisher: Square Enix / Developer: Square Enix
Release Date: 11th Jul 2017 (USA) / 11th Jul 2017 (UK/EU)
Final Fantasy XII was and still is a divisive game, but despite its PS2 origins, we would argue that it's aged extremely well. XII opts for a more serious story involving political puppeteering and a hefty dose of wartime drama, but it's the sense of adventure that makes the game so endearing. Excellently crafted environments are a joy to explore, and a brilliantly worked job system lets you tweak your party however you like. However, its Gambit system isn't for everyone, as it essentially lets you program your characters so that you don't have to lift a finger during combat. This allows for some impressive technical depth, but, you know, a lot of Final Fantasy fans like pushing buttons every now and then.
Publisher: Sony Computer Entertainment / Developer: Team Ninja
Release Date: 7th Feb 2017 (USA) / 8th Feb 2017 (UK/EU)
Koei Tecmo and Team Ninja's first attempt at creating a Soulslike actually worked out really well. Nioh is a more fast paced action RPG, set in a twisted feudal Japan, now overrun with all manner of monsters and demons. It's tough as nails, but an abundance of loot combined with satisfying combat makes for a moreish adventure. The story's surprisingly interesting as well, as main character William Adams comes face to face with various historical warlords.
Publisher: Capcom / Developer: Capcom
Release Date: 20th Jan 2015 (USA) / 21st Jan 2015 (UK/EU)Available On: PS+ Premium
The remaster of arguably one of the greatest remakes of all time: there may have only been six years between Resident Evil and its jaw-dropping GameCube revival, but Capcom packed an entire generation of progress into this technical tour-de-force. The game's mansion remains utterly iconic, a character unto itself, and with tense survival action and some smartly designed puzzles, this PS4 port is a must-play if you missed it in 2002.
Publisher: Sony Computer Entertainment / Developer: Evolution Studios
Release Date: 3rd May 2011 (USA) / 16th Mar 2011 (UK/EU)Available On: PS+ Premium
A game beset with bad luck, MotorStorm Apocalypse was delayed due to a real-life natural disaster – only to launch right around the time of the PSN hack. This was a superb, action-packed racer, however – a little fiddly, perhaps, but its weather effects added a different dynamic to the off-road races which we've yet to really see replicated elsewhere.
Publisher: Sony Computer Entertainment / Developer: SCE Santa Monica Studio
Release Date: 14th Jul 2015 (USA) / 17th Jul 2015 (UK/EU)Available On: PS+ Premium
God of War III Remastered may have been one of the last hurrahs for the series' old-school, fixed perspective style – but it's still an absolute doozy. Presented pristinely on PS4, this trilogy closer has some of the most epic moments you'll find any console, including an opening boss fight against Poseidon that remains utterly jaw-dropping even today.
Publisher: Warner Bros / Developer: Rocksteady Studios
Release Date: 18th Oct 2016 (USA) / 21st Oct 2016 (UK/EU)Available On: PS+ Premium
A remaster compilation featuring seminal PS3 superhero titles Batman: Arkham Asylum and Batman: Arkham City, this isn't the best re-release ever produced. Handled by outsourcing studio Virtuos, the visual improvements are minimal – and, honestly, at times mess with the sombre visual style of the originals. However, the quality of the included games is undeniable – two of the greatest superhero titles of all-time – and thus Batman: Return to Arkham still comes highly recommended, even if it could have ultimately been better.