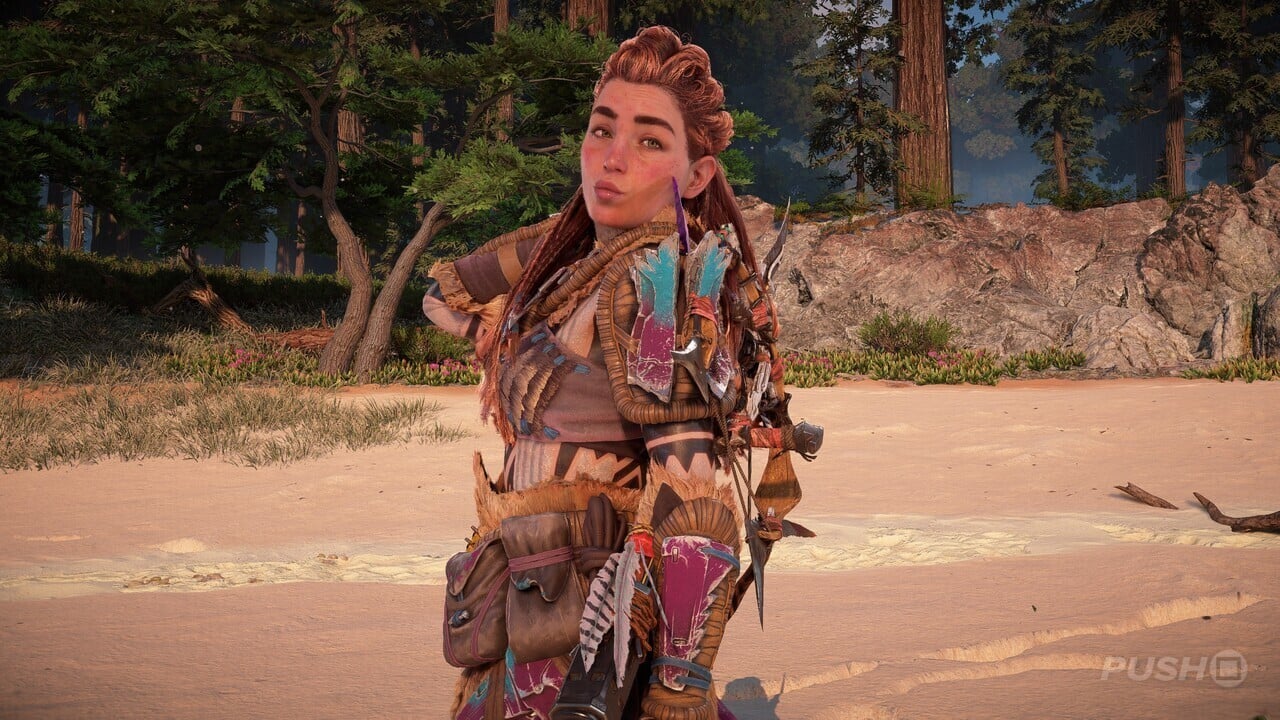 Subscribe to Push Square on YouTube
A huge update to Horizon Forbidden West was released yesterday, adding in a whole bunch of cool new features like New Game + and the ability to transmog outfits and respec skills. While all that's more than welcome, one extra bullet point that's maybe getting less attention is the improved visuals on the game's Performance mode.
Forbidden West's Performance mode has been there from the beginning, letting you play at 60 frames-per-second, but it made a pretty noticeable dent in the visuals in order to achieve that. With this latest update installed, the graphics while playing Performance mode are much improved, as you can see in the above comparison video. Pre-patch, the Performance mode looks a little fuzzy and details are lost, but with the new update, it looks much closer to the Fidelity alternative.
We're no Digital Foundry, but we definitely noticed a drop in quality when swapping between Fidelity and Performance modes before this patch. Now, the difference is negligible — it looks far better than it did before. It's a game that's always looked good either way, but now any sacrifices made are so minimal that you'd barely notice.
Have you checked out Horizon Forbidden West's enhanced Performance mode? Have a browse of our Horizon Forbidden West guide and craft some arrows in the comments section below.
Please note that some external links on this page are affiliate links, which means if you click them and make a purchase we may receive a small percentage of the sale. Please read our FTC Disclosure for more information.