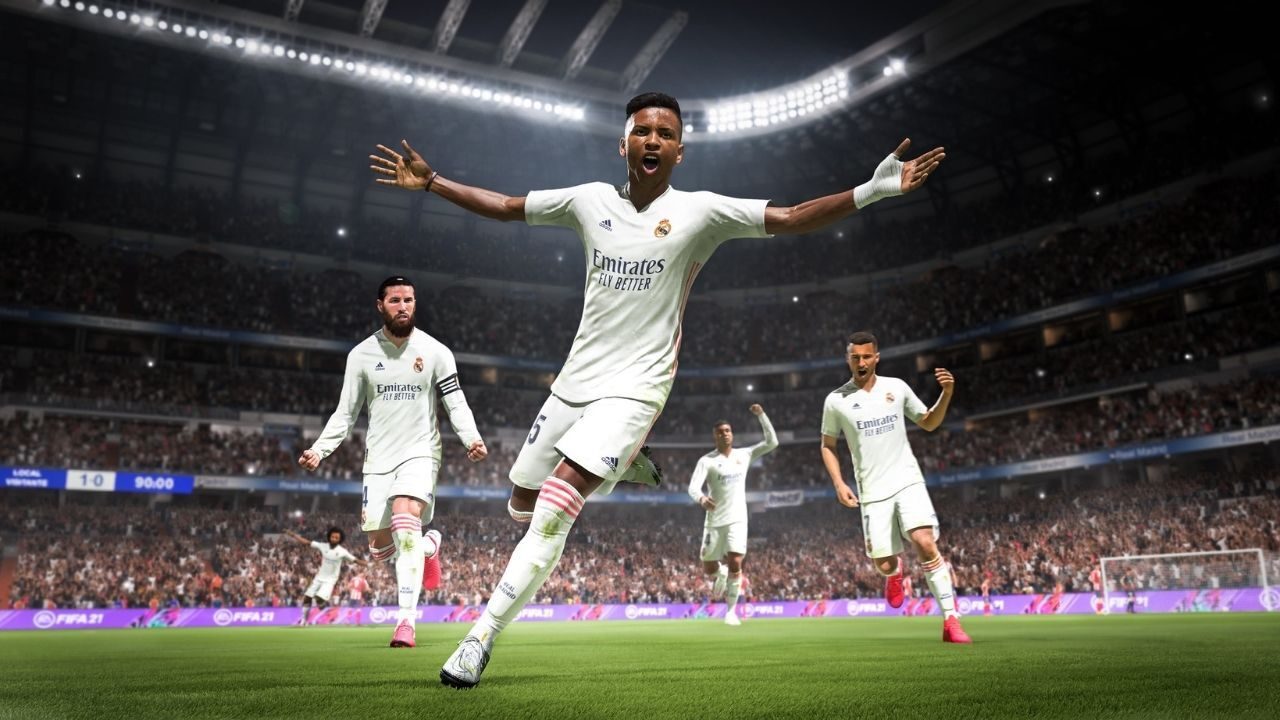 Whether in the US, Canada, or Europe, it looks like players on both sides of the Atlantic spent a lot of time with FIFA 21 this past month. The title topped both PS4 and PS5 charts, with Black Ops Cold War, Assassin's Creed Valhalla, and Grand Theft Auto V also appearing prominently across the lists.
Read on for the most downloaded titles across PS4, PS5, and PS VR:
PS5 Games
US / CanadaEU1FIFA 21FIFA 212Call of Duty: Black Ops Cold WarAssassin's Creed Valhalla3Marvel's Spider-Man: Miles MoralesMarvel's Spider-Man: Miles Morales4Madden NFL 21Call of Duty: Black Ops Cold War5NBA 2K21Tom Clancy's Rainbow Six Siege6Assassin's Creed ValhallaMortal Kombat 117Mortal Kombat 11Hitman 38Hitman 3Demon's Souls9Tom Clancy's Rainbow Six SiegeBorderlands 310Demon's SoulsMadden NFL 2111Nioh 2 Remastered – The Complete EditionImmortals Fenyx Rising12Immortals Fenyx RisingWRC 9 FIA World Rally Championship13Werewolf: The Apocalypse – EarthbloodNBA 2K2114Borderlands 3No Man's Sky15GodfallWerewolf: The Apocalypse – Earthblood16Sackboy: A Big AdventureNioh 2 Remastered – The Complete Edition17No Man's SkyGodfall18Watch Dogs: LegionSackboy: A Big Adventure19Dirt 5Watch Dogs: Legion20Dead by Daylight: Special EditionDirt 5
*Naming of products may differ between regions.
*Upgrades not included.
PS4 Games
US / CanadaEU1Grand Theft Auto VFIFA 212Call of Duty: Black Ops Cold WarGrand Theft Auto V3MinecraftMinecraft4NBA 2K21Call of Duty: Black Ops Cold War5Little Nightmares IIThe Witcher 3: Wild Hunt6Red Dead Redemption 2Tekken 77FIFA 21Red Dead Redemption 28Persona 5 StrikersLittle Nightmares II9Call of Duty: Modern WarfareArk: Survival Evolved10Ark: Survival EvolvedTom Clancy's Rainbow Six Siege11Need for Speed HeatCall of Duty: Modern Warfare12Mortal Kombat 11Jump Force13Assassin's Creed ValhallaGran Turismo Sport14UFC 4Assassin's Creed Valhalla15God of WarUFC 416Tom Clancy's Rainbow Six SiegeNeed for Speed Heat17Star Wars Jedi: Fallen OrderFall Guys: Ultimate Knockout18Ghost of TsushimaThe Forest19Naruto Shippuden: Ultimate Ninja Storm 4World War Z20Madden NFL 21Star Wars Battlefront II
*Naming of products may differ between regions.
PS VR
US / CanadaEU1Beat SaberBeat Saber2Job SimulatorJob Simulator3Superhot VRSuperhot VR4GornSwordsman VR5Swordsman VRThe Walking Dead Onslaught6The Walking Dead: Saints & SinnersCreed: Rise to Glory7The Walking Dead OnslaughtGorn8Vader Immortal: A Star Wars VR SeriesThe Walking Dead: Saints & Sinners9Creed: Rise to GloryArizona Sunshine10Batman: Arkham VRVader Immortal: A Star Wars VR Series
Free to play (PS5 + PS4)
US/CanadaEU1Call of Duty: WarzoneCall of Duty: Warzone2FortniteRocket League3Rocket LeagueFortnite4VigorApex Legends5Rogue CompanyVigor6Genshin ImpacteFootball PES 2021 Lite7Destiny 2Genshin Impact8Rec RoomRogue Company9BrawlhallaDestiny 210WarframeRec Room
You can view the original article HERE.