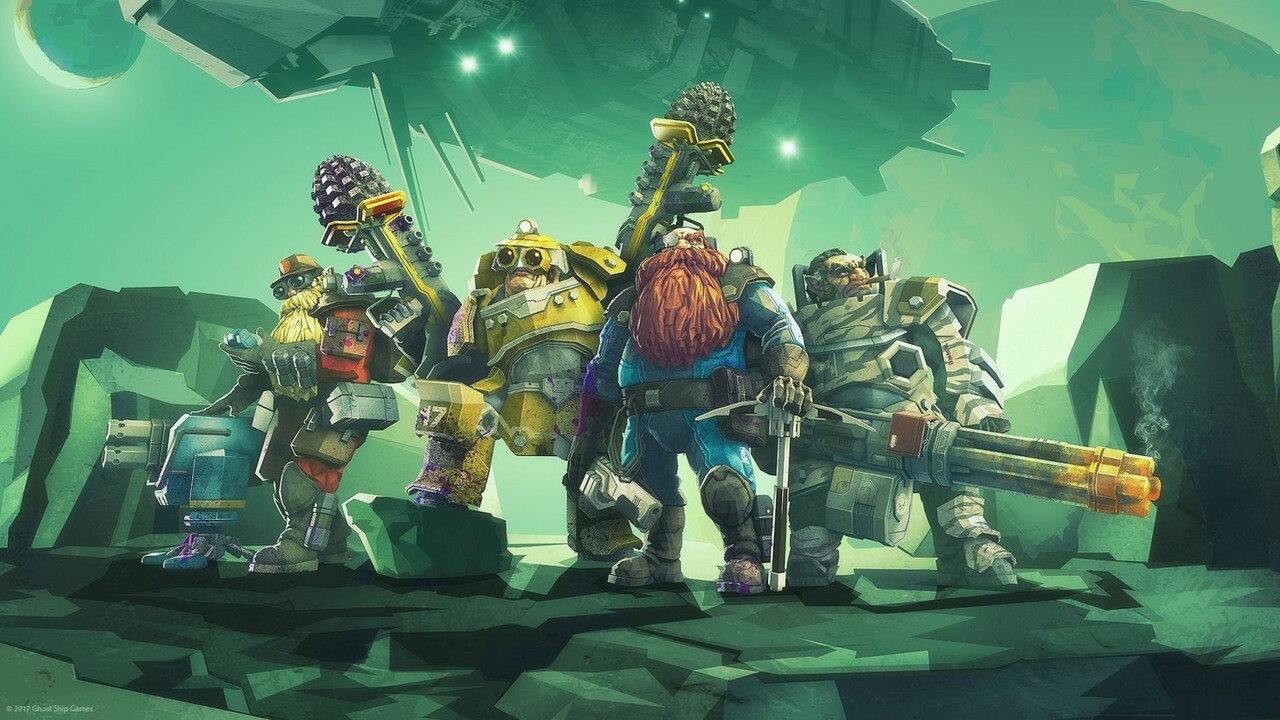 Subscribe to Push Square on YouTube
The critically acclaimed co-op spelunker Deep Rock Galactic is coming to the PlayStation 5 and PS4 next week, and if you're a PS Plus subscriber, you'll get it as part of your subscription. The four-player mining title mixes Minecraft-style resource gathering with Borderlands-esque combat for a unique blend of excavation and combat.
The launch trailer embedded above includes an original shanty and a bunch of gameplay footage, showing off the destructible, procedurally generated environments you'll be digging through. It does look like good fun, and while we'll endeavour to bring you a full review in the New Year, we have it on good authority that this is well worth trying.