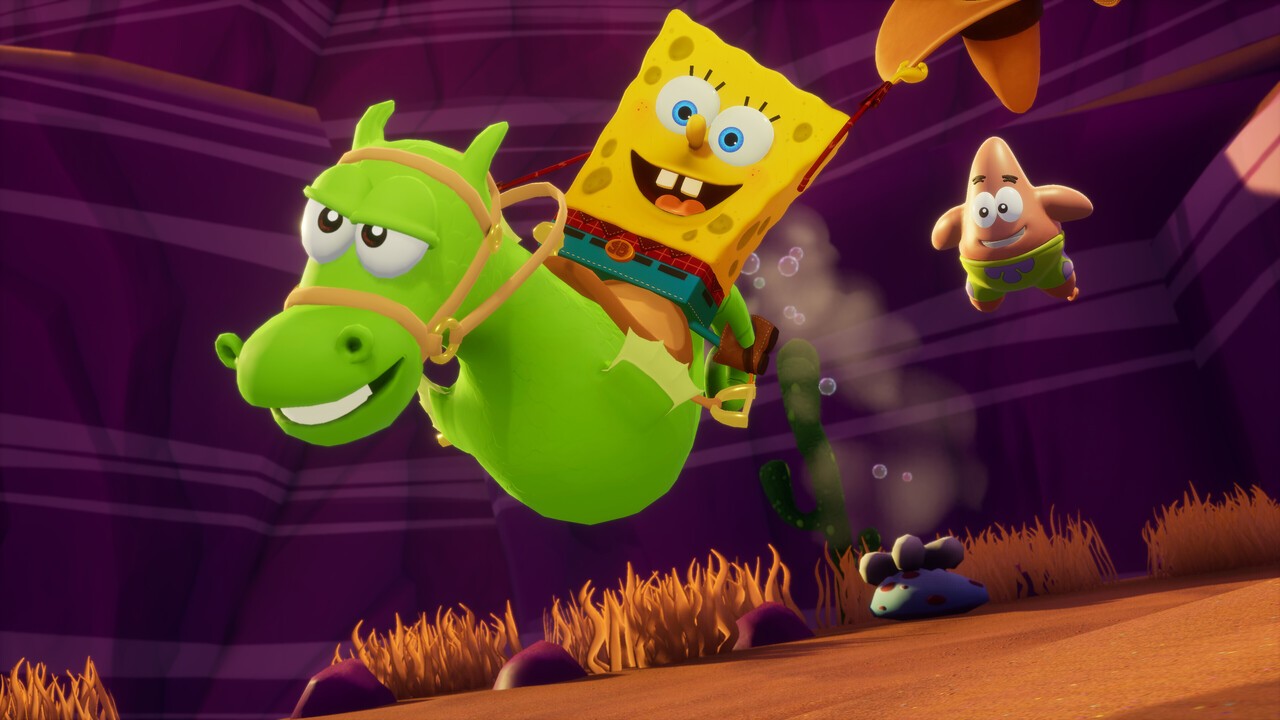 Subscribe to Push Square on YouTube
Quietly on the approach at the end of January is SpongeBob SquarePants: The Cosmic Shake, a brand new adventure for the sponge and all his pals. It follows on from the success of SpongeBob SquarePants: Battle for Bikini Bottom Rehydrated, telling an original tale about the undersea critters. In the latest trailer, we get a taste of what's going on in this goofy game.
To recap, SpongeBob gets his hands on some magical bubble soap, and with it, he winds up wreaking havoc on Bikini Bottom, sending everyone through various portals to alternate dimensions. It's basically an excuse to have players venture through interesting settings you may recall from the cartoon series.
It looks pretty promising so far, doesn't it? The Cosmic Shake is coming to PS4 on 31st January, so it's only a few weeks away. Are you excited for this colourful platformer? Get ready in the comments section below.