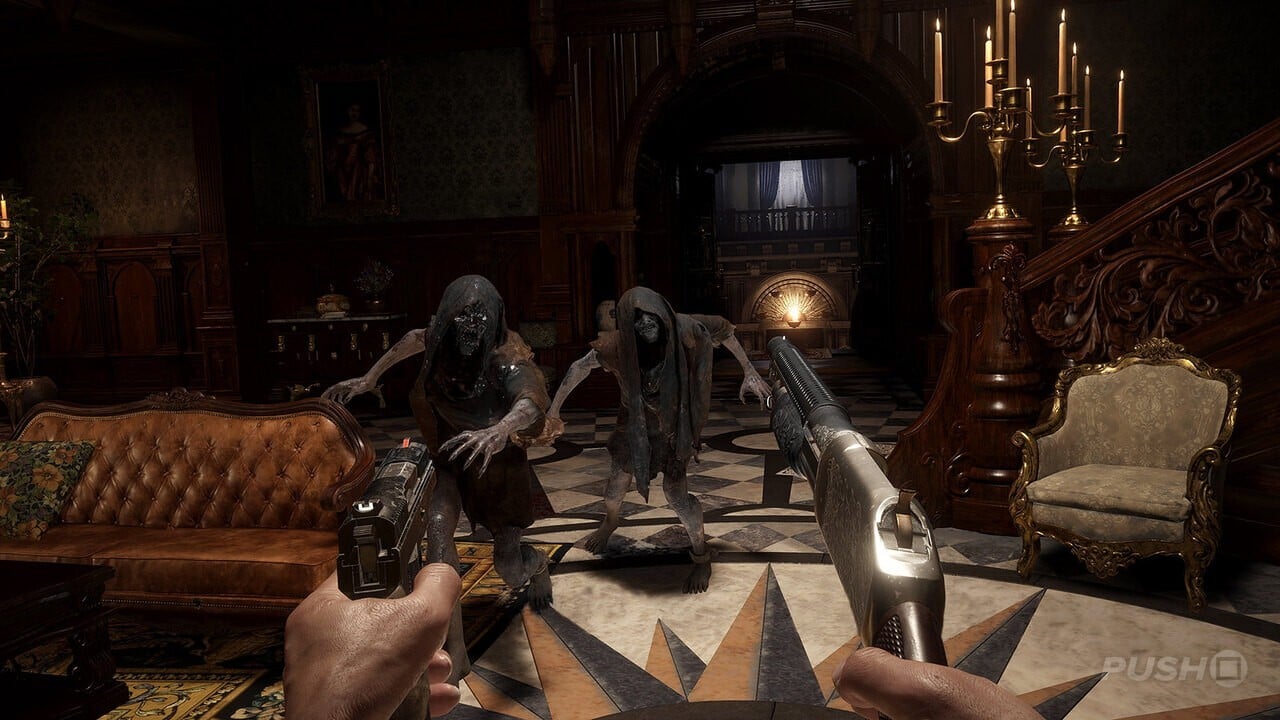 Subscribe to Push Square on YouTube
Resident Evil 7: Biohazard was transformative with PSVR, but it was restricted in some ways. Perhaps hamstrung by the aging PS Move controllers, it was played entirely with the DualShock 4 controller. This was, of course, an adequate experience – but it lacked the tactile feel that we've come to expect from virtual reality. You couldn't, after all, physically interact with the world.
Resident Evil Village will change all that, as Capcom is rebuilding gameplay elements from the ground-up, specifically for the new PSVR2 Sense Controllers. "Try guarding using both of your arms and Ethan will guard in the same way; hold up a gun and Ethan will hold up his," producer Tsuyoshi Kanda said. "You are also now able to execute dynamic actions such as firing your gun while holding a knife with the other hand, or holding a handgun with one hand and a shotgun with the other. These advanced controllers increase the player's immersion with the game."
Judging by the PS Blog post, all this additional development will carry a cost, as Capcom has said that information on the "release date and pricing" will be announced in due course. We suspect there'll be an upgrade fee for existing owners of the game, but that's purely speculation on our part. Still, with this much effort being invested to translate the gameplay, that feels fair from where we're sitting.