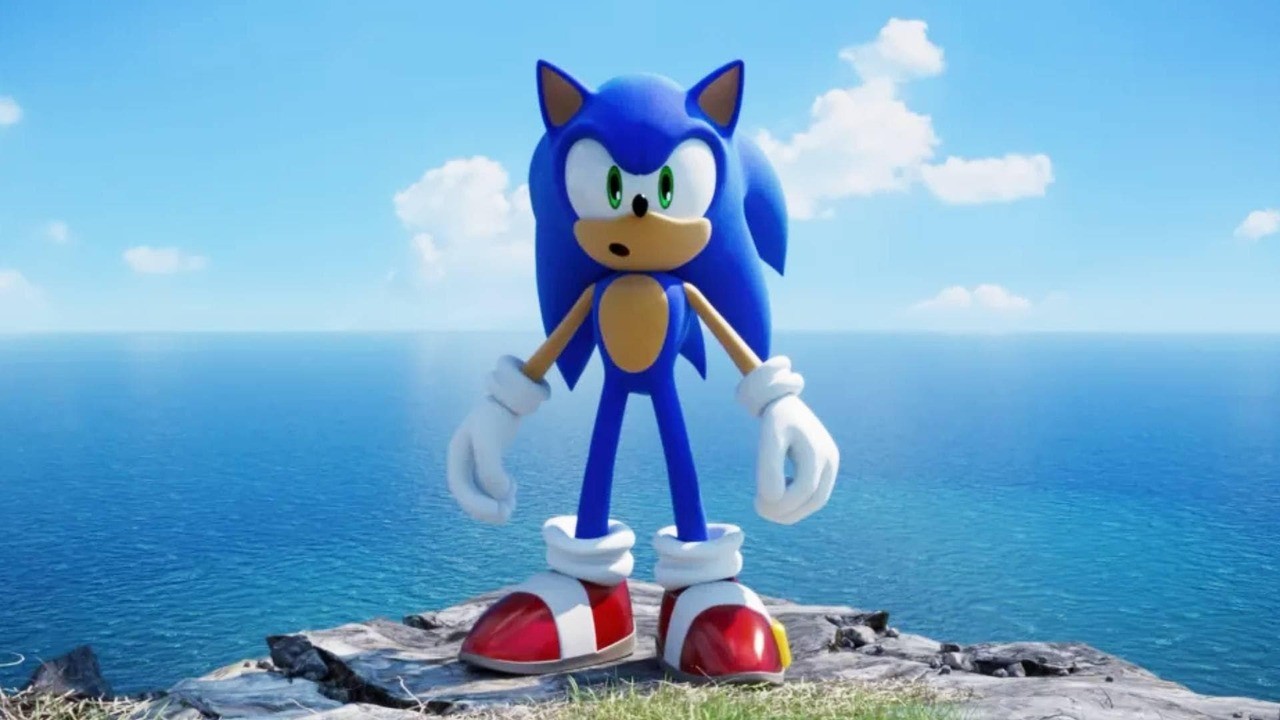 So far, most of the official footage we've seen of Sonic Frontiers has been presented with a smooth framerate of 60 frames-per-second. This is obviously the ideal for a game that lets you move so quickly, but presumably, everything we've seen has been running on a decent PC. How is the game going to perform on consoles? Well, apparently, it will hit 60fps on PS5, but only if you don't mind a lower resolution.
Twitter user tadanohi, who attended Tokyo Game Show recently, asked a SEGA representative about Frontiers' technical performance. Apparently, the game will have two options on PS5: 4K resolution at 30fps, or 1080p at 60fps. In other words, a fidelity mode and a performance mode. PS4, meanwhile, will present the game at 1080p and 30fps.
#ソニックフロンティア に関して。ソニックブースにて開発の方に伺ったのだが、ソニック
フロンティアの解像度とフレームレートの機種ごとの目標値は以下の通りだそうで。
・PS5→4K&30fps/フルHD&60fps
・PS4→フルHD&30fps
・Switch→720p&30fps

なお、解像度&フレームレート共に常時可変とのこと。

— 只ひろ@タイトーSTG愛好者 (@tadanohi) September 18, 2022
Of course, this is the word of just one person, so there's a possibility there might be some inaccuracies here. That said, it's not unusual for PS5 games to have similar visual options — many offer fidelity and performance modes. We've reached out to SEGA for clarification, and will update the story if we hear back.
What do you think about this? Boost into the comments section below.