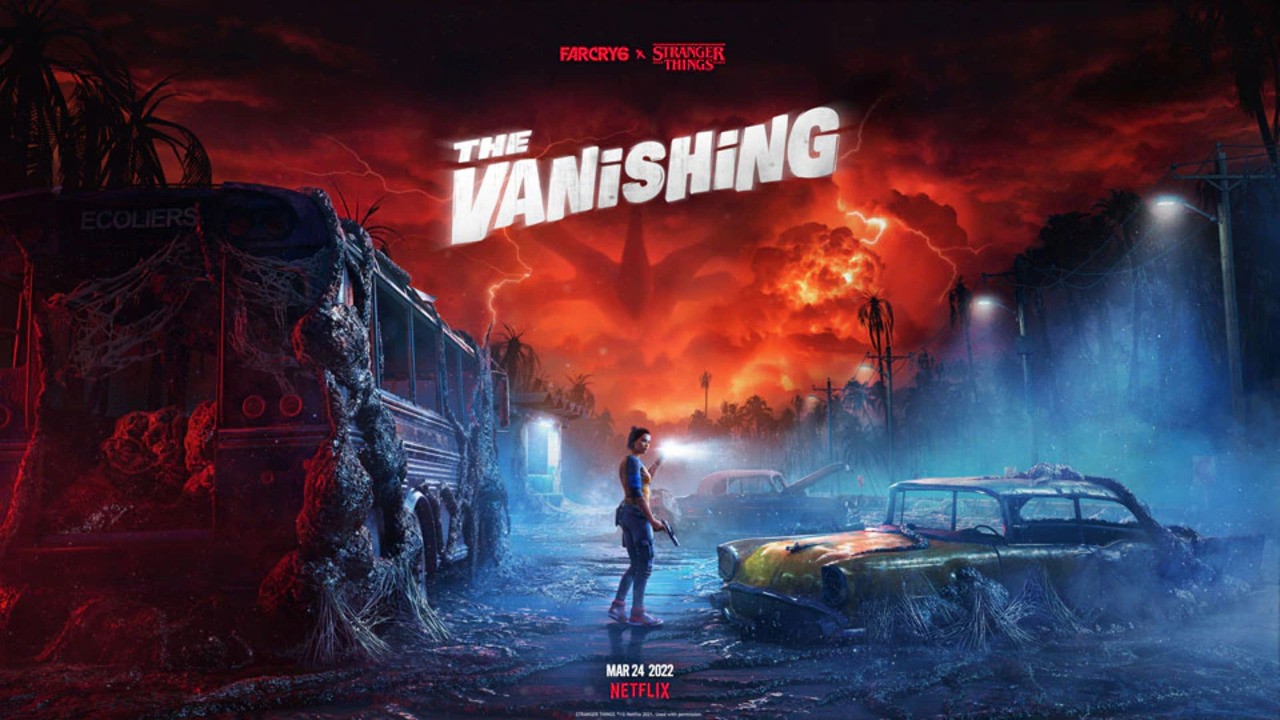 Subscribe to Push Square on YouTube
A new season of Stranger Things will air in May, and Far Cry 6 wants to get you in the mood. An update, available now, adds an entirely new mission strand to Ubisoft's open world shooter, and it's free for anyone who owns the title. Furthermore, if you haven't taken a trip to Yara yet, the entire game is free to download and play until Sunday, on both the PlayStation 5 and PS4.
While it doesn't really make narrative sense for the Upside Down to be integrated into Far Cry 6, you've got to remember this is a title that also found you fighting alongside Danny Trejo, so switch off your brain for a little bit. The presentation actually looks really strong here, with the Mind Flayer and Demogorgon both well represented – it might be the closest we get to a Stranger Things FPS.
"Players will be able to explore recreations of iconic locations inspired by the Stranger Things series," the press release explains, "including a hidden bunker and an abandoned laboratory." As protagonist Dani Rojas, you'll be heading into the Yaran horrorscape in search of Chorizo – the cute little trundle dog from the core campaign.
Alright, so it looks a little bit silly and it's clearly been shoehorned in as some kind of cross marketing opportunity, but it's Stranger Things in a decent Far Cry game – and, most importantly of all, it's free. The mission apparently takes approximately an hour or so to complete, and there's no doubt we'll be digging out our copy to give this a try.